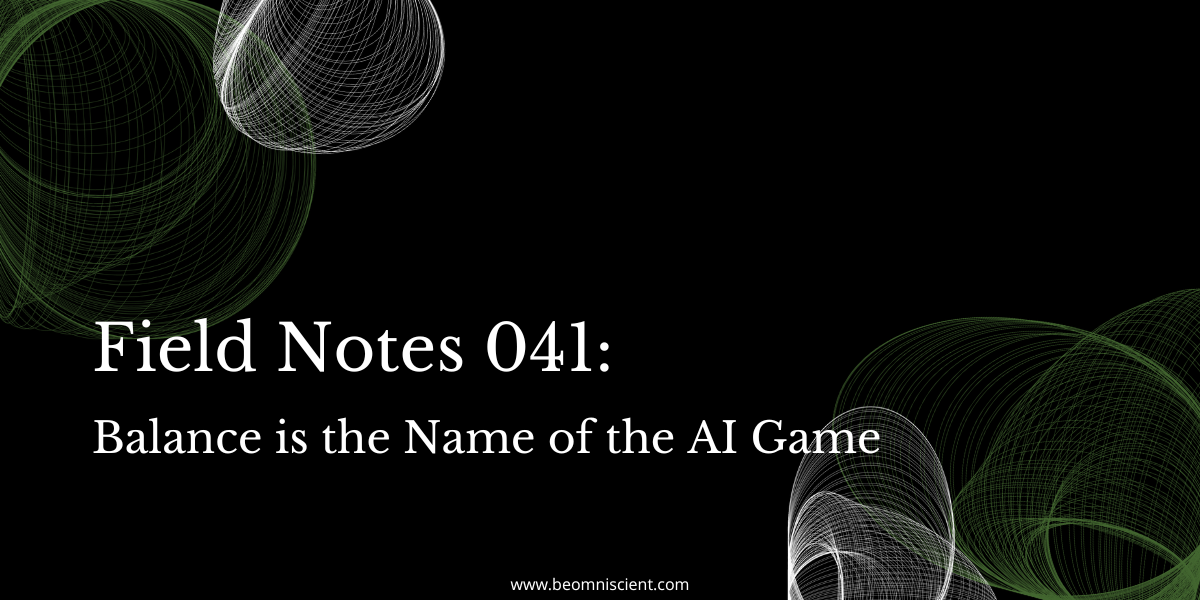 Your experiences, knowledge, and creativity are the filters through which all of your ideas and communication pass. That's what gives them much of their power and pizzazz.
The problem is: Many AI enthusiasts send the message that generative AI tools eliminate the need for these filters. We're hearing a lot of:
"Just enter your business type and audience, and ChatGPT will generate a complete marketing plan."
"Just enter a brief description, a keyword, and a tone of voice. Click 'Generate' and Jasper will create a ready-to-publish blog post."
Both statements can be true. With good prompts, generative AI can do some impressive things. (After all, these tools have been trained on massive data sets and are designed to mimic human intelligence and language.) But do you see the oversimplification?
There's hardly enough emphasis on basic fact-checking, let alone ensuring that AI-generated ideas and content are right for your business and audience. And there's even less focus on thinking beyond the options AI tools offer.
Generative AI can help you research, but shouldn't do all your research for you. It can help you strategize, but shouldn't strategize for you. It can help you write, but shouldn't do all the writing for you.
To illustrate, our team has been experimenting (cautiously) with incorporating AI into some of our processes.
Alex Birkett, our Head of Sales and Marketing, has used the Jasper Commands template to generate content outlines that include brand POV.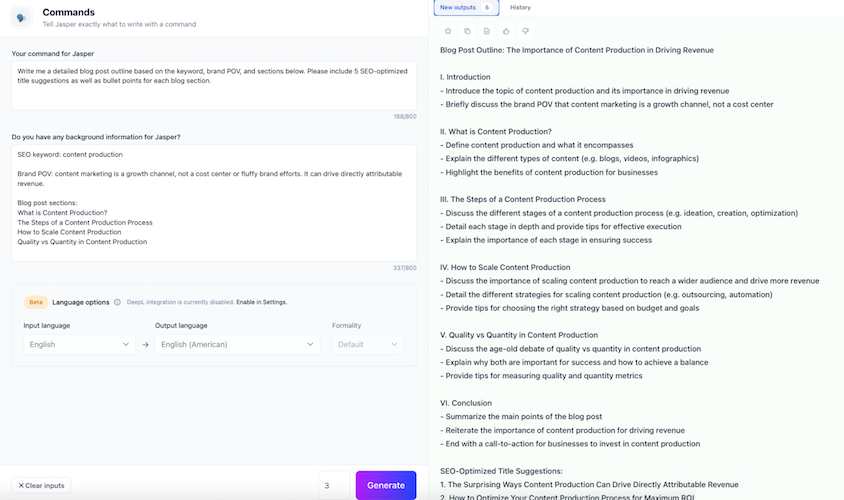 Our strategist Alex Diaz has used ChatGPT to get up to speed on client industries faster.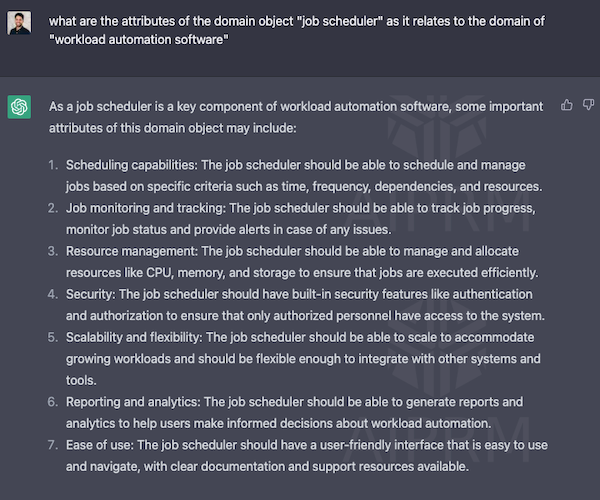 And, among others, we've tested prompts for:
Analyzing search results to inform content briefs
Analyzing product reviews for comparison content
Brainstorming brand positioning ideas
But there's a common thread across use cases. We know ChatGPT or [insert alternative here] isn't the tool that does the work. Instead, it's a tool to help us do our work better, meaning we still have a critical role to play.
Our three duties in the age of AI
All of the following should be non-negotiable:
Consider a variety of credible info sources. Have conversations with customers. Interview subject matter experts. Draw conclusions from internal company data, original research, and testing. And, of course, consult your own past experiences, expertise, and observations. Don't assume the information ChatGPT or a similar tool gives you is the correct, only, or best option.
Verify the viability of AI-generated ideas. "Good" and "good for you" aren't mutually exclusive. Whether you're using AI for idea generation or content creation, consider audience preferences, the resources at your disposal, potential impact, and so on. You'll almost always find that tweaks and customization are necessary before you can safely greenlight a concept or press "publish" on content generated by AI.
Think critically. Who, what, when, why, where, and how are your best friends. Question everything. "How could this concept apply to [unrelated subject]?" "Why might [statement or belief] be misleading?" "What if the opposite of [widely accepted idea] were true?"
Remember: Everyone has access to generative AI now. So, you'll soon be in trouble if you're using these tools the same way most people are—over-relying on them without doing proper research and quality assurance. Applying your own intelligence, expertise, and creativity to improve upon what the AI generates is essential.
The purpose of AI is not to replace your human intelligence. It's to free you up to invest more of that intelligence into what will set you apart and drive business growth (e.g. ideation). Don't relinquish your edge.
Want more insights like this? Connect with me on LinkedIn.
Recommended Reads
AI-Generated Content is the New Floor – Rand Fishkin shared some candid thoughts on the new bar for content quality since the rise of ChatGPT. He's spot on in terms of the three biggest advantages we have over AI.
GPT-4 and the Future of Gen AI in Business – This interview with Sameer Dholakia sheds light on rapidly-approaching advancements in generative AI and what their impact will be on business and marketing.
Generative AI's Impact on Content, SEO, and Search Behavior – David offered a balanced take on why there's no need to be overly concerned about generative AI's impact on marketing and how you can leverage its strengths.