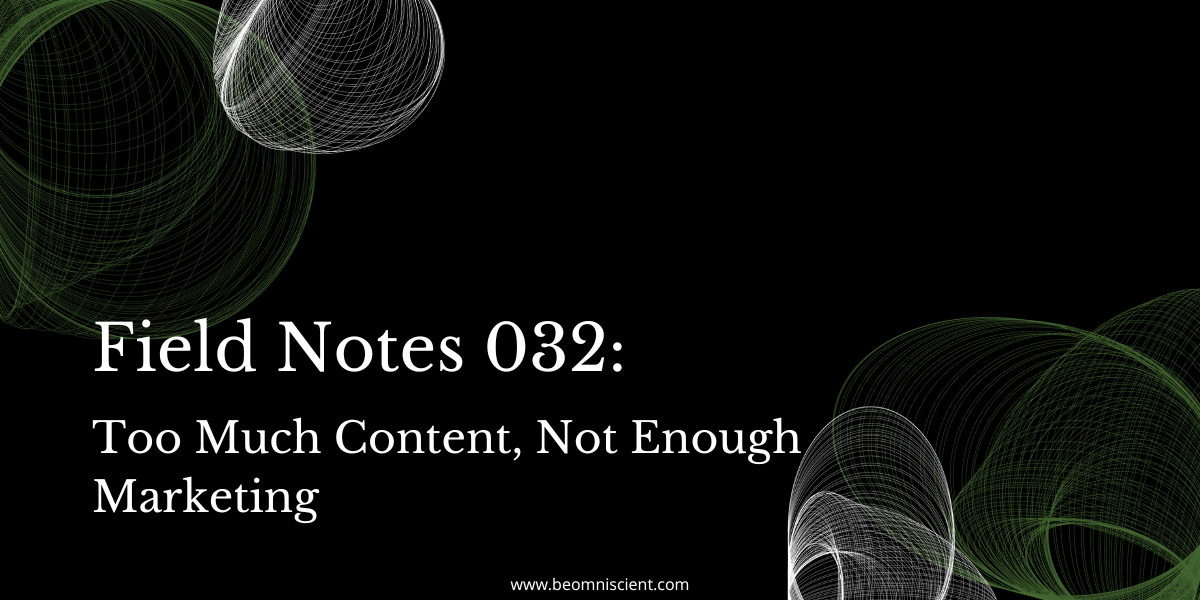 Even though it's what the role is often relegated to, a content marketer's job isn't to write blog posts.
A person that only focuses on producing blog content isn't a marketer, they're a writer (and we can have a whole discussion on how complex that role can also be).
For a content marketer, blogs may just be one type of output in service of a larger outcome: business growth.
Rather than narrowing a content marketer's focus to the blog, to be impactful, the role should be highly cross-functional and strategic.
A content marketer's job also includes:
Understanding the business strategy and objectives
Identifying traffic growth and demand generation opportunities
Building trust and credibility in the business by educating your target audience
Telling the product positioning and story through every piece of content
Keeping the business top of mind for buyers who aren't in the market
Building relationships internally and externally to learn how to do these things better (that means getting outside the company marketing team bubble and talking to product, sales, customer support, and marketers at other companies)
Again, these activities are all in service of the outcome: growing the business, i.e. generating leads, pipeline, and revenue.
Content (blog posts, ebooks, case studies) is the deliverable that synthesizes all those inputs in an effort to influence the outcome.
The role of "content marketer" can and should be more cross-functional.
However, it's rare to see content marketers do this because it's not usually expected, tough to do, and requires additional effort. And because it's not expected, tough to do, and requires extra effort, it continues to be rare to see.
Some folks to follow who do approach content this way that are worth paying attention to:
So content marketers, step up and out of the box you've been put in.
Marketing leaders, empower your content marketers to have more impact. Support and champion them to take on cross-functional projects and have an impact beyond the scope of the blog.
Want more insights like this? Connect with me on LinkedIn.
Recommended Reads
1. Open or Closed: The Merits of Gated Content – "Should we put content behind an email gate? Could we get more traffic if we ungate it?" We get this question all the time. Allie responds. 
2. All In Pod: Google vs Microsoft (Spotify link, jump to 33 min) – There's a lot of talk about how Bing + ChatGPT and Google's BARD are going to change how people search. Most of it is people just jumping on the hype train. I believe it's way too early for people in content and SEO to react for a multitude of reasons which we'll share in a blog post soon. But the guys on the All In podcast have a great discussion about the dynamics between Microsoft and Google. We can extrapolate different scenarios and what they might mean for us.
3. 20 Ways to Leverage ChatGPT in your SEO Activities – I don't believe ChatGPT or any of the AI content generators will get rid of writing and SEO (at least not yet). But these tools help us be a lot more efficient and effective. This article helped jumpstart my ideation for how we might use these tools to augment some of our processes. Here's an example prompt I tried out (we connected ChatGPT to our company Slack). Obviously seems some rewriting and polishing, but a decent starting point: