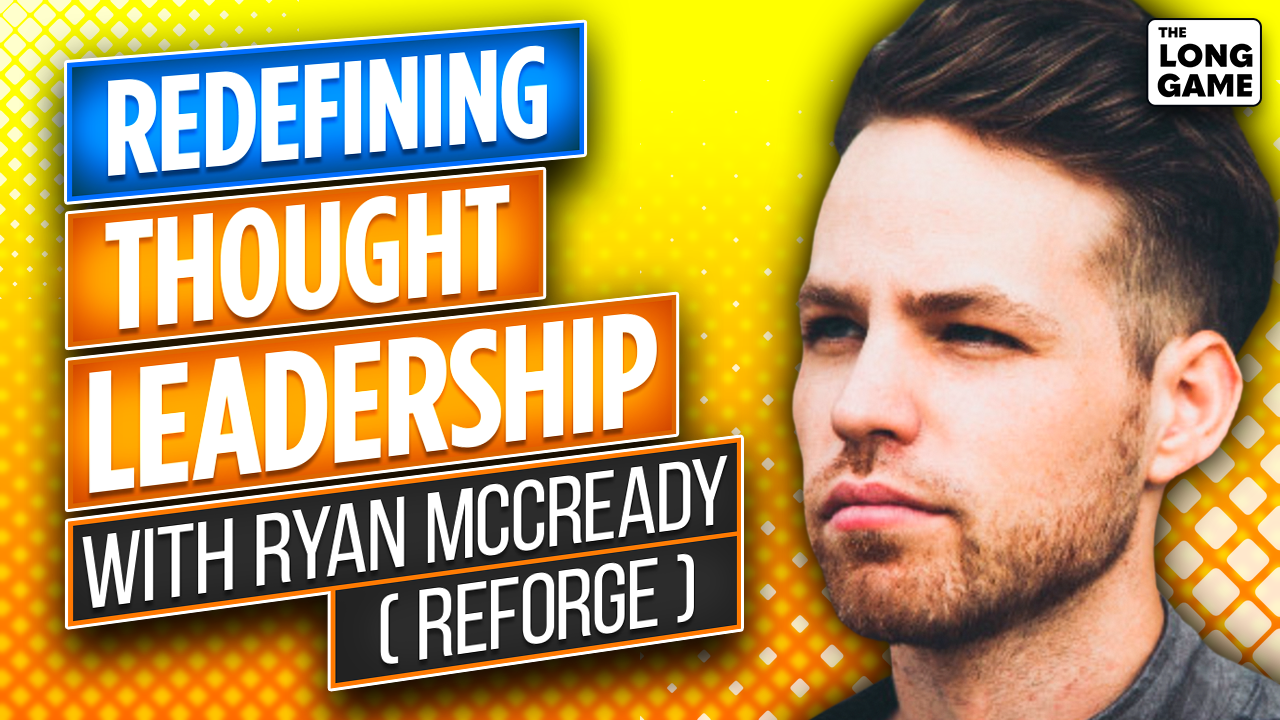 What is thought leadership?
Some would say it's the expression of ideas that demonstrate you have expertise in a particular field or topic.
It could also be described as a tactic marketers use to build credibility for themselves in their company.
Ryan McCready is the Managing Editor at Reforge. In this conversation, we dive into thought leadership and how we define it, why hot takes are the bedrock of thought leadership, and we talk about how to work with experts.
Show Links:
Visit Reforge
Connect with Ryan:
Listen to the podcast
Watch a video clip
---
Ronnie Higgins, a veteran content marketing leader who has worked for brands like Hopin, Eventbrite, Udemy, Dovetail, and more – is teaching a workshop to discuss what it means to build a "media company" in-house, why media marketing is the new content marketing, and how media you can start thinking and acting like a media company.