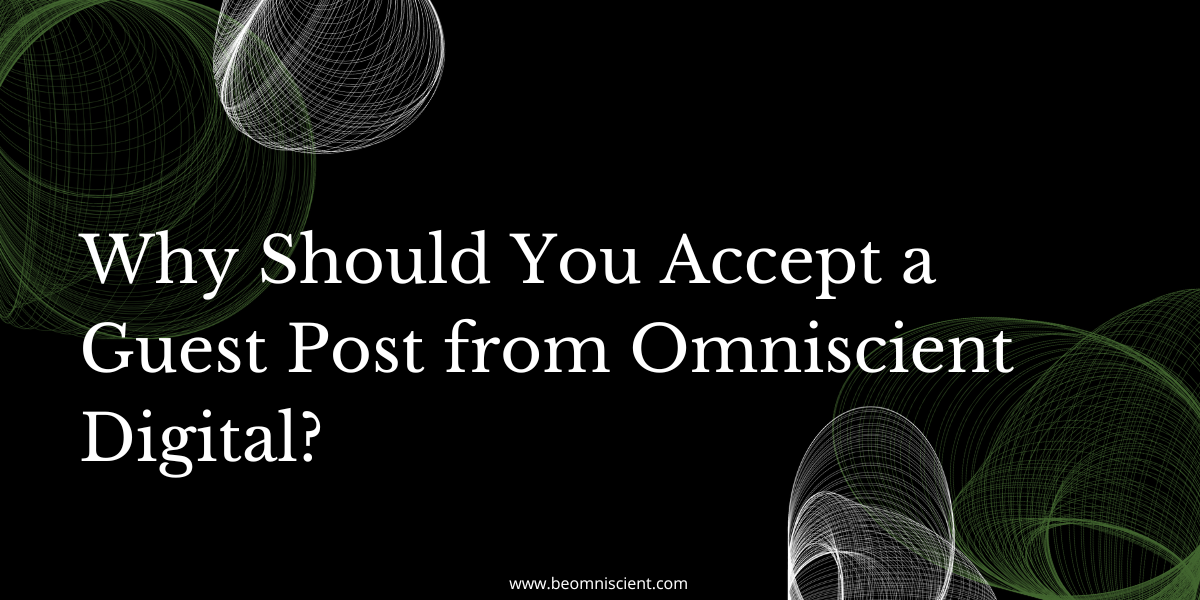 So you've just received an outreach email from our team.
Is it yet another guest post pitch promising quality content but is actually a mask for a surface-level, 500-word-post teaming with links?
If you're thinking that, then perfect. This post is for you, skeptical editor.
Why should you give us a chance?
The TL:DR
If you don't have time to read through my beautifully written letter to you, then here are the table stakes of our guest posts.
We have the best writers, ones that you'd pay handsomely to write for your content. This content can be yours, free.
Our goal is to bring partners traffic. Some posts see thousands of sessions per month.
We have a rigorous editorial process, where a post will go through 2 rounds of edits before you even get the first draft.
Our content is product-led content, meaning your company and products & services are featured in the post, bringing more awareness and conversions to your brand.
It should be a no-brainer to plug us into your content operations. We'll be your secret weapon to increasing your content velocity and operational efficiency.
With that, let me show you, instead of just telling you.
You Would Normally Pay Big Bucks for This Content
Honestly, sometimes it blows my mind that our guest posts are free for our partners. The level of quality in our guest post is better than the average content published on company blogs.
Take a look at this excerpt from How to Build a Marketing Tech Stack:

This resulted in the following praise from the editor, who has seen and published hundreds of guest posts:

Given that we're on the brink of a recession, accepting guest posts, especially the quality we produce, should be a no-brainer for any company looking to make a higher impact with fewer resources.
Each post costs us around $700 -1000 to draft, edit and QA (sometimes even more) and it only costs you a few clicks to upload & publish.
But of course, at Omniscient, we're willing to invest in you because it's our responsibility to uplevel the content marketing universe, and that extends into guest posts as well.
Our Content Gets You Traffic
Our articles are written for human-first, SEO-second, and have unique viewpoints that you'll very likely rank (of course SEO has a ton of other factors that are out of our control, so this can't be a guarantee).
Check out some of the posts that have brought tons of traffic to our partners recently:
Example #1:

This top-of-funnel tutorial post in the social media industry is ranking in the top 10 for massive 200k+ volume keywords and as a result, the organic traffic is through the roof.
Example #2:

This bottom-of-funnel post in the marketing space is generating serious traffic that will make our partner a consistent stream of revenue. As you can see, the traffic value is high, meaning the keywords are highly sought after in PPC ads.
Example #3:

This middle of funnel post in the recruitment space is generating interest for our partner's recruiting software and obviously our partner was eager to accept more posts from our team.
Better Yet, Our Content Is Product-Led Content
What's the point of content marketing? To create content that converts visitors into net new business for your company.
We believe that even guest posts should do that.
As long as it makes sense for the given topic, you'll receive content that has product screenshots or original research that your company has released. We will adeptly weave in product mentions and call-to-actions seamlessly so that the traffic the post provides will actually be pipeline-generating traffic.
Check out an example where we showcased our partner's tool in the post How to Schedule Tweets on Twitter: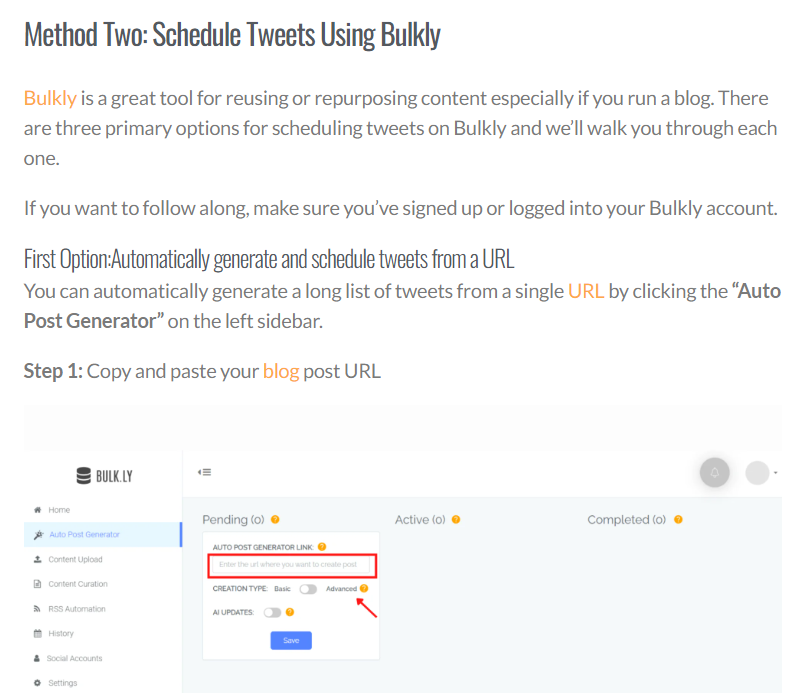 Don't want to promote your product in your content and publish purely for informational purposes?
No worries – we don't need to be promotional.
But, if this is your mantra, I'd seriously consider taking a good hard look at your content's end goal.
Might be time to check out our course on Product-led Content and learn why it's essential for your content to drive ROI, not just vanity metrics. You might even get promoted with this switch in mentality.
No Fluff Topics
You ever get those pitches where it's clear the person on the other end didn't research your industry?
Like it's obvious the topics benefit their own company rather than considering your ICP and content needs?
Yeah, we don't do that.
From monolithic website architecture to change management strategies, or product information management to local content siloes, we can write about your niche with expertise.
Other Editors Love Us
Roughly 68% of editors that publish our guest posts happily accept more posts from us and become long-term partners.
These can speak for themselves:
From an editor at a social media SaaS company:

From a marketer at a customer service communication app:

From a content lead at a customer insights platform:
From the editor at a public relations company:
This is serious leverage for you.
Take advantage of it.
What's In It For Us?
As a content marketing agency, we write guest posts for many reasons. The most obvious reason is to promote our own agency's thought leadership or our client's content. We do this sparingly, and only to add value, but yes, it is an essential part of our link building.
Besides that, we're always on the lookout for amazing partnerships and affiliates, as well as interesting guests to host on our podcast, The Long Game. We want to play the long game with long term people, and our outreach program gives us another avenue to find them.
Lastly, we want the experience of our guest posts to be so good that you can't imagine what our paid services will look like. So maybe down the line, you'll be interested in our full-service offering.
Yep, we do content strategy and content production for brands that want to grow fast. Check out our case studies on how we grew well-known brands like Jasper.ai and Appsumo.
Meet the Team at Omniscient's Guest Posting Program
Hi, my name is Mason Yu. I'm fascinated by the guest posting/contributor ecosystem.
Currently, I'm part-time at Omniscient and launched the outreach program from scratch in 2022. In less than one year we helped over 60 logos publish more than 80 guest posts.
I'm also responsible for completely revamping ClickUp's guest blogging program, where instead of accepting low quality posts, guest contributors create quality content that adds to ClickUp's acquisition engine. You can read the guest post guidelines I helped craft to get the best content from eager writers. It's currently responsible for a big chunk of ClickUp's publishing volume and is an essential part of generating new traffic and paying customers. One day, I'll write about it but this stuff seriously works.
Meet Bernard Aguila, who's a rising star in the link building and content marketing world. He came to us with no experience in SEO and after 3 months was already collaborating on links and content with multiple high profile editors from companies such as G2, Databox and FastSpring.
Go talk to him if you want to partner with us on content!
Want to Know More About Us?
Check out some resources that members of the outreach program have produced:
Next Steps
Challenge us. Send us an article idea your own content team is scared to take on.
If you're interested in receiving a guest post from our team, please reach out to bernard[at]beomniscient.com who can help you get started.
If you're now thinking, "whoa, if this content is free, I wonder what a paid service from Omniscient Digital looks like", then book a strategy call to see if we're a good fit to grow your business.
If you're a writer interested in writing for us, apply to be an Omniscient freelance writer and we'll see you on the other side!