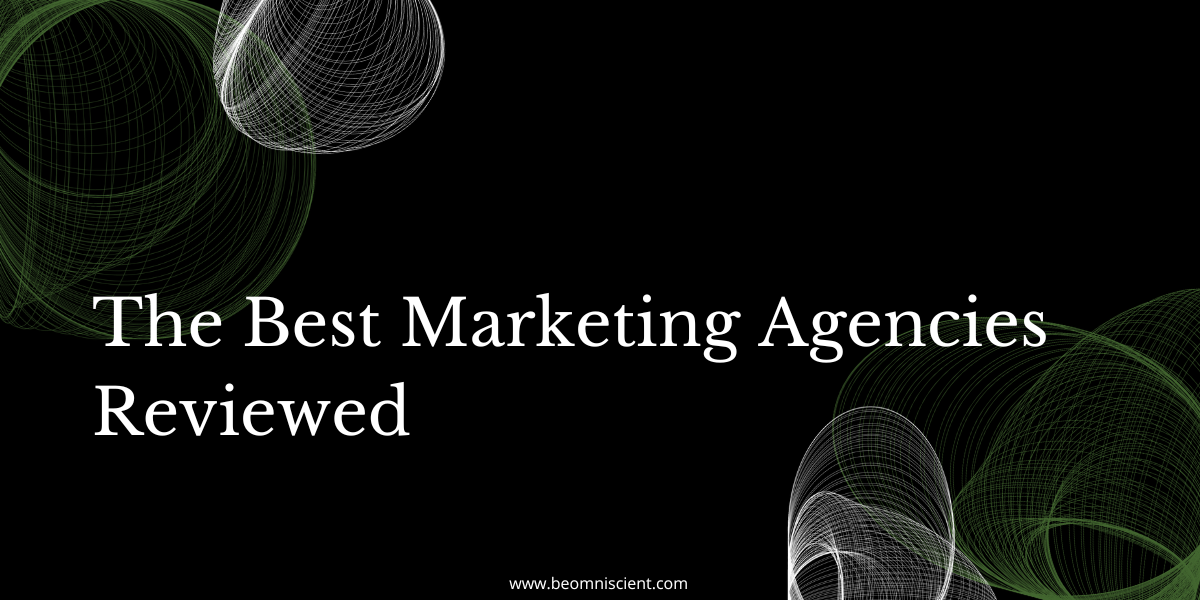 The success of your marketing strategy depends on factors such as understanding your target audience, running integrated marketing campaigns, and of course, tracking relevant metrics to identify what's working and areas you need to improve.
But one area that's incredibly important, yet sometimes overlooked is your team's ability to deliver on your strategy.
To help you run your marketing campaigns and achieve your marketing objectives, you'll need to have enough competent and skilled team members, a challenge that most CMOs grapple with.
Research by Gartner reveals that 61% of CMOs feel like their teams lack sufficient skills and competence required to deliver on their marketing strategies.
For most CMOs, this presents a gap that requires a marketing agency to fill in to help them achieve their business goals.
On the brighter side of things, marketing budgets are increasing, so you have more flexibility on the kind of agency you choose and the services you'll get.
However, you still need to make sure that you choose a marketing agency that will deliver a solid ROI from your investment.
What to look for in a top marketing agency
When looking for agencies to work with, you're going to come across bold promises and claims to deliver results in virtually any area of your marketing needs. Some agencies live up to the hype.
Others don't.
The process of sifting through the chaff will help you know who's worth your time and effort and who isn't. Here's what you need to look for in the marketing agencies you'll be evaluating to help you identify one that is most aligned with your needs:
Demonstrate in-depth understanding of your industry
The agency you choose needs to be serving clients in your industry with verifiable results. It proves that they understand your industry, the challenges you face when reaching your target audience, and the unique approaches they need to use to help you drive traffic and conversions.
For example, if you're looking to generate more leads, you may approach a marketing agency with an outbound marketing campaign in mind.
However, if such an agency understands your industry and target audience, they might suggest that what you need is to create better copy, run better ads which will increase the quality and number of leads you get.
Deep expertise in the service you're looking for
Some agencies provide a core service, such as PPC advertising together with related services.
Other agencies provide a full suite of digital marketing services.
SEO services, influencer marketing, social media marketing, UX design, paid media, brand strategy, graphic design, video production, public relations – there are so many potential specialties a marketing company can focus on. How many years of experience do they have in each area? Can they back up the marketing solutions they offer with evidence of their success and expertise?
If you're looking for a specific service to fill in the gaps in your marketing strategy, choose an agency that provides 3-5 services as opposed to agencies that provide a wide range of digital marketing services.
However, if you're looking to outsource all your marketing activities, then a full-service digital marketing agency will be a great fit for you. Almost any agency you choose to hire will use a CRM specific for marketing agencies and should be able to provide you with detailed reports and insights on campaign performance.
Clear and straightforward processes
A point of friction for most agency-client relationships is the lack of clarity in the process that they use when working with their clients.
When evaluating an agency, ask about the process they use, how they communicate with clients, the deliverables you can expect for each service, the timelines, and the metrics they track.
Will you be working with an account manager or will you be working with the person who is in the trenches with the service you're looking for?
You also want to know your level of involvement because in addition to working with the agency, you also have other things to do.
What resources do you need to provide? For example, brand guidelines will help guide how the agency will craft your copy, access to digital assets will save time and money during the creative process and so on.
Understanding the process an agency uses will help you set the correct internal expectations before you get started and provide you with an opportunity to share what you expect.
Ability to deliver results
Look at the results that the agency has delivered for other clients before to get a feel of what you expect. Are these the results you'd like to have?
Previous work also helps you provide direction to the agency and make sure you both understand what needs to be done to grow.
The 6 Top Marketing Agencies
The best marketing agency for you is one that is aligned with your goals, needs, and whose services are within your budget. Here's a list of marketing agencies that provide different services and have verifiable results working with different clients across the board. We'll talk about: :
Omniscient Digital
Lyfe Marketing
Orbit Media
Disruptive advertising
NoGood
Thrive Digital
1. Omniscient Digital
As a premium content marketing and SEO agency, Omniscient Digital has worked with B2B SaaS companies such as Hotjar, Smartling, GatherContent, and Aprimo to create content that drives business growth.
The content team is made up of online marketing experts who have led growth teams at HubSpot, Shopify, and Workato, giving them the necessary exposure, hands-on experience, and expertise that helps them know how to use content marketing to achieve business objectives.
Whether your goal is to drive brand awareness through content, build trust through thought leadership, or turn your content marketing efforts into a performance channel, the Omniscient team has the solutions.
They also have content strategists, editors and writers who work together to deliver results for clients.
If you're looking for content marketing services and choose to work with Omniscient Digital, your engagement with the agency will be in four stages: research, strategy, production and promotion.
During research, the team will understand your business, audit your website and existing content, and analyze your competitors then come up with viable keyword opportunities.
The content strategy phase will involve creating a content roadmap that outlines how you'll increase the amount of traffic you get and improve your conversion rate.
The production phase involves content creation. You'll receive publish-ready content, and all you'll need is to upload it into your CMS and publish.
Publishing content doesn't mean that their work is done. The team will promote your content by building high quality backlinks for you on websites with a domain authority higher than 50.
Some of the results the marketing team has delivered for clients include:
Growing organic sessions for GatherContent by 867% and increasing the number of leads by 62%.
Increasing the number of organic sessions for Jasper by 415% and product signups by 121X in 1 year.
Increasing the amount of organic traffic for Lokalise by 280%
While the team at Omniscient is happy to drive similar results for most B2B SaaS companies, they also make it clear about who they can't work with, effectively weeding out clients who might be a bad fit.
If you're looking for cheap content or want immediate results, then look elsewhere. Full-service engagements start at $8,000 per month.
2. Lyfe Marketing
Lyfe Marketing is an award winning social media management agency that specializes in helping startups and medium-sized businesses grow their online presence.
In addition to social media management, Lyfe Marketing also provides services such as social advertising, PPC management, video management, video advertising, and email marketing.
Some of their clients and results they've delivered for include:
Running social media ads for Vegax Holdings, a campaign which generated 136 website leads at a cost of $3.75 per lead
Running social media ads for StreamShift that led to 65,029 link clicks and a 13.85% click-through rate
Running Google ads for Royce', a chocolate manufacturer that led to 287 conversions and $13,686.90 in revenue
Lyfe Marketing works with businesses in several industries such as real estate, B2B, financial services, ecommerce, and nonprofits.
Their process is still standard, no matter the client they're serving. They start with understanding your business to identify and polish your USP, study your target audience to refine your ideal customer profile, and analyze your competition to identify gaps they can fill in.
Once they've done this, the team creates a strategy and once you've approved it, they start creating different types of content for each channel.
The team also monitors how your content is performing to identify what's working and what isn't. Pricing for each service varies based on what you need. To get a custom quote, reach out to the team.
3. Orbit Media
Orbit Media is a web design agency located in Chicago. It works with companies in different industries to build, develop and optimize their websites.
The team at Orbit Media has strategists, designers, project managers, web developers, copywriters, and SEO specialists working together to deliver responsive websites to clients.
The team works with all CMS tools including WordPress, Drupal, Magento, HubSpot, Shopify, and more and the team doesn't outsource your work to outside vendors. Everything is done in-house.
In addition to website design, Orbit Media also relies on conversion copywriting approaches to create website copy.
The conversion copywriting process involves both qualitative and quantitative research to identify relevant keywords your website needs to rank for, interviews with your target audience to identify pain points and developing personas for your target audience.
Their team of copywriters then use this data to tell a story that resonates with your audience and drives conversions.
Working with Orbit Media happens in five steps: discovery, design, development, launch, post launch. During the discovery phase, you'll get on a kick off call with one of their digital strategists to discuss your needs.
The website design and development phase will involve interviews, copywriting, and creating page layouts.
You'll only need to spend 5-10 hrs per week interacting with the team as you work on other projects.
Once you're content with the work at this point, the project will proceed to launch and then evaluate results during the post launch phase.
The cost of building a new website or even rebranding an existing one will vary depending on your needs.
4. Disruptive Advertising
Disruptive advertising is a paid advertising agency that specializes in running PPC ads on search engines and social media platforms for clients in B2B, ecommerce, finance, legal, home services and insurance industries.
Disruptive Advertising relies on proven processes to increase the ROAS, improve conversion rates, and revenue while still finding new ways to deliver better results and delight their clients.
Working with Disruptive Advertising means that you will be dealing with an agency that knows how to communicate effectively with clients, effective workflows, and access to industry experts to ensure you get the results you're looking for.
The agency also has a strict vetting process in place and only takes on clients who have enough budget, aligned expectations from the beginning.
Their approach provides room for a long term partnership that delivers consistent results. Some of their notable B2B clients include Davinci, Tigerpaw and Slicktext and Adobe.
In addition to running PPC ads, Disruptive Advertising also offers the following services:
Lifecycle marketing
Creative services
Website optimization
Search Engine Optimization
5. NoGood
NoGood doubles up as a growth marketing and performance marketing agency with headquarters in New York and offices in LA and San Francisco.
They understand what it takes to deliver results, given that and they boast of an 88% retention rate, which is quite impressive. It serves clients in SaaS, healthcare, Fintech, B2B, ecommerce, and Crypto.
This is a big point since crypto taxes and other digital regulations are becoming more strict by the day.
The team at NoGood uses the squad model in their work with clients to help them effectively drive results. It works, given that 65% of their clients double their in the first 6 months of working together. Some of the results NoGood has delivered for clients include:
Helping Invisibly acquire more than 10,000 users in 90 days
Increasing user signups by 300% for Merlin Investor
Increasing the amount of traffic for Ghostery by 127%
In addition to performance marketing, NoGood also provides services such as Content Marketing, Video marketing, Email marketing, SMS Marketing and conversion rate optimization.
6. Thrive Digital
Thrive Digital is a digital and performance marketing agency that helps companies with lead generation, user acquisition, and demand generation.
Its core services are:
Performance marketing which covers paid search and social, ,
Data and measurement where they collect your data from different sources and puts it in one place to help you make better decisions.
Creative services where the design team helps you create better digital assets to improve the performance of your ad campaign.
With Thrive, you don't work with account managers. Instead, you work directly with the people implementing your strategy, an approach that improves transparency as you work together.
Their case studies reveal some of the results they've delivered for their clients which include:
Increasing revenue for Asana by 86% from 2019 to 2020
Increasing website visits by more than 158% from paid ads for Smith Optics
Increasing the volume of leads for Earnest by 40%
The services are on a monthly basis, so you're not locked up in contracts. If you're not happy with the work and the results you get, the 30 day cancellation policy gives you a way out.
Pick the right marketing agency for your company
There's a lot to think about when choosing how to spend the money and maximize the ROI you get.
And when it comes to choosing a marketing agency to work with, the stakes are higher because you want to maximize your return on investment.
As long as you're clear on the goals you want to achieve and the services you're looking for, then you won't spend time chasing shiny objects trying to find the perfect agency.
What matters is the ability of an agency to deliver results, work with the budget you have, and establish a great working relationship that ensures a long term partnership. It doesn't matter so much that they're based in Silicon Valley or fully remote; what matters is that they can build a digital strategy and deliver on initiatives that drive results.
The marketing agencies we've talked about above have what it takes to deliver results for the services you're looking for, with a track record to prove it and marketing experts who can walk you through their process and address any concerns you have.
If you're running marketing campaigns for a B2B SaaS company and need help with content marketing, book a free strategy call to help you get started.