A look into how we build a content strategy to grow relevant traffic.
The Strategy Creation Process
How we build a tailored content strategy for each client. No shortcuts.
Understand content economics
After running through the research process, we develop an understanding of the content economics in the space. This is dependent on the maturity of content in the space and the number of players involved.
Keyword exploration
Through a combination of Ahrefs content gap analyses, Answer The Public queries, Google SERPs analyses, and lots of creative thinking, we come up with a raw list of thousands of relevant keywords. This is the most important and unscalable aspect of producing the strategy.
Keyword prioritization
At this point, we take the thousands of keywords and associated keyword data and begin to manually cull through and narrow it down to between 30-50 target keywords.
Content brief creation
We create content briefs of each target keyword. Simply stated, content briefs are outlines of the article to be produced. More specifically, these briefs provide guidance to our writers to link to relevant client products, review competing articles, and keep in mind the overall goal of the article. The goal of the article is determined based on the searcher's intent we deduct from the search engine results page.
Why it makes sense to hire us
We've been there and done that. Multiple times. We've seen the game before and have a playbook so you don't have to waste time making the mistakes we've already made.
High-quality content. Our content is written by subject matter experts and goes through SEO reviews to make sure it's well-written, educational, and optimized to grow your traffic.
Scaled link building. If you've done link building before, you know how difficult it is. Through our own proprietary process and relationships, we're able to get you high-quality backlinks.
In terms of time and money, we're cheaper. Here's what companies will often do: Hire a junior content writer who creates content for a year that generates traffic but no leads. Then you hire someone senior which can get expensive. Let's skip that process. We'll help you do content the right way, the first time.
"Finding an agency that behaves like an extension of your team is like looking for needles in a haystack. Omniscient thinks holistically about our business with genuine concern and they make actionable recommendations that deliver impactful results. They set us up with a content strategy which we're now following in entirety and seeing great results."

Simon Cheng

Founder & CEO, Pique Tea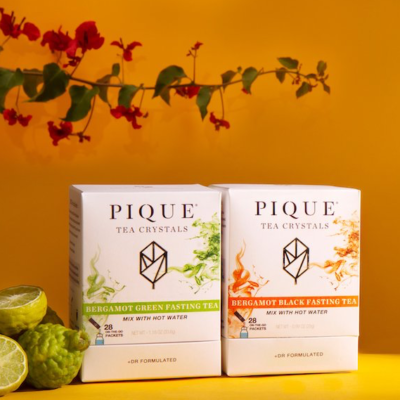 Companies we've helped grow






Let's work together
We've help other software and ecommerce clients grow their business with content. Let's find out how we can do the same for you.
"Our content marketing team is constantly inundated with requests to help support the wider organization—making it harder to zoom out and strategize how we can effectively support our long-term marketing goals. I'm able to rely on Omniscient Digital to relieve some of those pain points through their creation of content with little oversight that has met and exceeded our internal SEO goals."

Elliott Moore

Senior Marketing Manager, BounceX