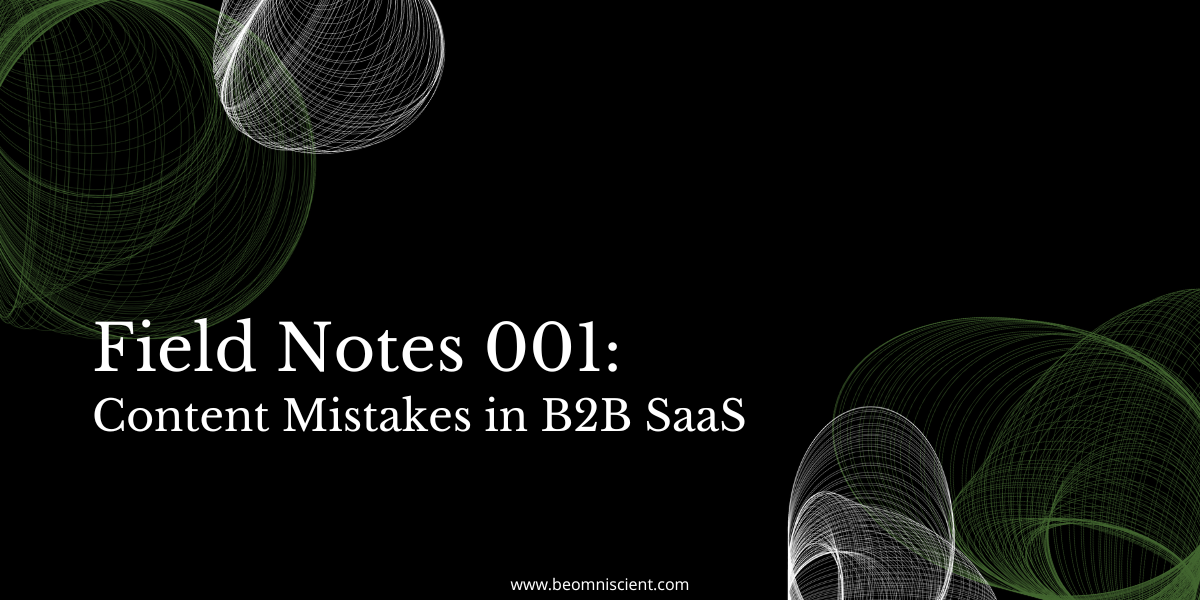 Coming from a B2B SaaS growth background, I think about marketing activities in terms of numbers, conversion rates, product signups, leads, qualified leads, and so on.
I treat content the same way.
While content can be used for brand, what most companies need it for is growth.
(We could argue that brand is growth, but that's a conversation for another time.)
Most B2B software companies need content to:
Drive awareness through education (traffic)
Influence the evaluation stage
Convince readers that their solution is worth investigating and investing in (lead gen!)
Most companies focus on the last point. Their content is heavily promotional and talks about features. It has the opportunity to convert readers into leads, but you're only capturing people who are already looking for a solution.
Some companies who attempt to invest in SEO oper-index on growing organic traffic… that doesn't end up converting. This is particularly rampant in B2B.
Not all organic traffic is created equal.
Both types of content are necessary, but they're only pieces of the strategy.
When producing content at each stage of the funnel, ask the following questions:
Would our target audience be interested in this topic? If the topic doesn't fall within the customer journey… bye! Why are you even considering writing about it?
Does this topic have an angle that would get readers to learn about my company's product(s)? Even if it's a top-of-funnel, purely educational topic, can you position your product as a relevant solution?
Do I have something unique to say about this topic? It's not helpful to regurgitate what the rest of the search results are saying. You might agree with 80% of what others have to say, but what's the 20% that others would disagree with that you have unwavering conviction about?
If you can answer "yes" to those questions about the topic you have in mind, put it on your content roadmap.
Recommended Reads
How to measure topical authority – Topical authority, what some call brand awareness, is difficult to measure. Kevin Indig offers a method to quantify it.
You Don't Need a Buyer Persona – We've heard of buyer personas but how helpful are they for content creation? Your buyer persona isn't the only person you need to reach.
Building a B2B Audience and Media Company – Dave Gerhardt (Exit Five, prev. Drift, Privy) knows what it takes to build a B2B audience. Listen to this interview to find how to do it yourself.