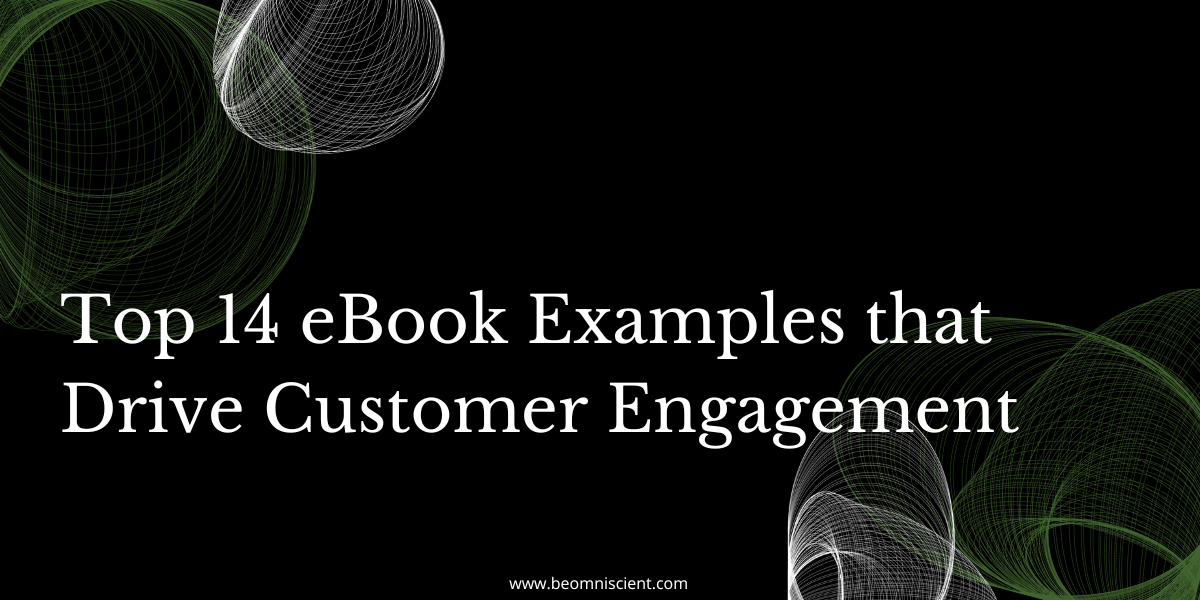 Ebooks are trending right now.
Why, you ask?
Well, for one, these (if marketed correctly) can help upgrade your B2B marketing game.
Two, they help generate leads online.
Three, since ebooks are easily accessible and approachable, these are great for your SEO tactics.
This blog post will discuss what an ebook is and how it can improve customer engagement. It will also provide you with some great ebook examples that you can use for visual storytelling, social media, and lead generation.
What is an eBook?
Long gone are the days when bulky books were the only way to read non-fiction or fiction novellas. Today, electronic books on tablets, laptops, and mobiles offer the same experience as a book – minus the accessibility issues.
The benefits of an electronic book or ebook are as follows:
They replace traditional books in look and design elements and can provide long-form content in a digital format.
They are excellent from an environmental perspective. No use of paper, and hence, no cutting down of trees.
They are the calling cards of businesses.
And, of course, ebooks help in generating leads.
Now that you know what ebooks can do (besides keeping readers engaged and informed about an industry), let's take a deep dive into the various elements of ebooks and what makes them so successful in content marketing.
Secret Hacks to Make Your eBook 'Catch-the-Eye!'
Once you have your ebook idea, it's time to design and make it into an interactive ebook. While creating ebooks, the ebook length, the ebook design, and even the writing style should be considered. This would help in creating interactive content that grasps the reader's attention.
Begin with Understanding Your eBook's Objective
What does your ebook talk about?
Is it for your sales team?
Or, will it play a part in brand awareness and be part of your content marketing strategy?
Before you start creating your ebook, have a clear understanding of what your ebook is all about and what you expect your customers to do.
Choose an eBook topic that interests your audience. The best ebook examples that have successfully captured their target audience's attention have had clear-cut objectives mentioned by their ebook creators on the landing page or even the ebook cover. For example, if you want to establish your software company as the best in the world – you can write a book online for business thought leadership – on the software on offer.
Use an Ebook Template
One of the easiest ways to get an interactive ebook that generates leads is to use one of the online ebook templates. Also, it saves time and lets you focus on what matters – the content within the ebook and marketing practices.
Use Eye-catching Images
Is your ebook a snooze fest?
Then, it's time to invest in some high-quality illustrations that will help showcase what your ebook entails. Create and add visuals to make your eBook engaging. The distinct illustration style, colors, fonts, and overall vibe will perfectly showcase your brand's personality to your users.If you are wondering how to design an ebook to improve customer engagement and grab your reader's attention, you can always use tools like Canva, Visme, etc. You can also use the free ebook templates and examples on Hubspot.
Design Your Ebook Cover with a Clear Title
Your ebook will work only if it has a clear title. If your headline is catchy and easy to read, more than 50% of your work is done.
Designing a Landing Page with a Short and Simple Lead Generation Form
Your ebook should have a short landing page that helps capture leads. Here's how you can create an ebook landing page that converts.
Hook visitors with a strong headline that clearly explains the purpose of the ebook.
Include a single CTA.
Optimize the landing page with the benefits rather than the content. For example, include what the ebook explains.
Keep the form short and simple.
Measure marketing analytics to understand how the ebook has been performing.
Now that we know how to design an ebook, here are the top 14 customer engagement ebook examples:
Top 14 Customer Engagement Ebooks Examples
1. Report on the State of Insights-Led Customer Engagement 2022 by MoEngage
The latest Insights-Led Customer Engagement provides a true picture of the present customer engagement trends and challenges in 2022. The report provides insights into the customer journey, brand campaigns, and customer experience. In addition, the report also provides a comprehensive step-by-step strategy for implementing a customer-centric and data-led CRM strategy.
Along with one comprehensive report and region-wise reports enriched with insights, evidence, and case studies for,
Europe
North America
Southeast Asia
Middle-east Asia,
India
2. 5 Omnichannel Customer Engagement Tricks to Streamline Support By Freshdesk
This ebook by Freshdesk will help you plan a multi-channel engagement strategy that is not only personalized but also caters to a wider audience. The ebook provides real-life customer engagement examples and case studies and focuses on,
Building customer loyalty by setting up a self-service system (utilizing ebooks, resource guides, and case studies) and boosting abandonment revenue.
Employee training to boost customer engagement preparedness and employee turnover.
Streamlining the engagement marketing across online and offline mediums to gauge consumer behavior to impact how they buy products and services.
The magic of personalization to skyrocket the customer experience using customer data.
Building healthy relationships and lifelong customers by facilitating the seamless movement of buyers from one touch point to the other.
3. Profitable Customer Engagement: Concept, Metrics, and Strategies by V. Kumar
This book is probably one of the most holistic resources in the market that provides a customer engagement value (CEV) framework for both B2B and B2C businesses. It provides tools and metrics to engage consumers and boost profitability. This one-of-a-kind resource focuses on a comprehensive introduction to customer engagement using real-life evidence of businesses leveraging profitable customer engagement.
Further, it introduces you to the brand marketing metrics, including customer brand value, customer lifetime value, customer referral value, business reference value, and regulated social marketing.
Access the book here- Profitable Customer Engagement: Concept, Metrics, and Strategies by V. Kumar
4. State of Customer Messaging 2022 Report by One Signal
Today, mobile users spend approx $170 billion just on apps, up by 20%. It's high time B2B businesses mold their messaging strategy to narrate their brand voice. The report also talks about the optimization of messaging strategy using up-to-date methods such as-
Intelligent delivery platforms, A/B testing, and message localization
Glance through the key points covered in the report-
Download the State of Customer Messaging 2022 Report by One Signal Here
5. State of the Connected Customer 2022 by Salesforce
Did one of your clients switch to one of your competitors? Ever wondered why?
Do you know how the service landscape will change in three years?
The 5th edition of the State of the Connected Customer report covers these and many more points determining how companies connect to their customers. The report talks about digital-first customer engagement and utilizing customer data to understand their needs.
6. The Global Customer Engagement Report by Vonage
The report provides a 360-degree approach to boosting customer experience and engagement by leveraging AI. Today, companies need to well-position their customer experience by talking to them like a friend.
Get the report here- Global Customer Engagement Report 2022 by Vonage
7. Global Customer Engagement Benchmarks Report 2022 by MoEngage
The report takes key engagement across channels (emails, push notifications, SMS, in-app messages, etc.) into consideration to provide-
Key performance indicators
Usage trends in digital customer marketing
Customer channel preferences
Insight-led customer strategies
8. State of Conversational Marketing by Drift
The report looks at conversational marketing directed toward creating meaningful experiences for consumers. Further, it also shows why there is a general sense of frustration among B2B consumers and how AI-driven conversational marketing efforts can address the same.
Read the report to understand how quality conversational marketing solutions can help the B2B community to
Reduce sales cycles and enhance sales productivity
Convert the customers in real-time utilizing human-human interaction
Boosting marketing ROI and streamline the marketing operations
Access the State of Conversational Marketing Report by Drift here.
9. Customer Engagement Ebook by Intercom
For B2B SaaS businesses, it's tedious to align their messages to their brand voice while keeping the personal touch. As a result, we often see banner blindness in most e-mails, push notifications, etc. In today's subscription-based services, personalization is necessary for recurring revenue by retaining clients.
The ebook explains the key personalization methods without blasting your clients' inboxes. In addition, the ebook also talks about-
Types of users to modify the messaging as per category
Creating messages customized to customer behavior and initiating action.
Defining the target audience using customer segmentation for behavior-based messages does the job.
The anatomy of a laser-focused message- right tone, structure, format, and language for optimum messaging
Download the Intercom Customer Engagement Report Here.
10. Guide to Customer Retention Strategies by Mailchimp
On average, a company spends 7X more money on acquiring a new customer.
Let's put it another way. You'll spend 7X less on retaining an existing customer than convincing a stranger to become one. But how do you retain your clients?
Trust, loyalty, and engagement are crucial not just for personal relationships but also for clients. A loyal customer community is key to outrunning competitors and retaining customers, in person or online.
Mailchimp provides a basic to advanced guide to improving customer retention. You can read the guide to understand why and when to prioritize customer retention. Plus, it might be a cue for you to review your customer engagement strategy. Maybe?
Read the guide here and know yourself- Guide to Customer Retention Strategies by Mailchimp
11. 5 Customer Retention Strategies that Work eBook by Skilljar
The average customer retention rate for most industries is less than 20%. By now, we have already seen the downturns of high customer churn and the benefits of customer retention. This ebook focuses entirely on utilizing omnichannel customer support to maximize recurring customers. Also, the ebook covers how to leverage customer feedback to drive future sales.
The ebook covers these five strategies in detail:
Offer accessible, multi-channel support
Create opportunities for customer feedback
Prioritize effective customer onboarding
Drive continuous value and engagement
Adopt an expansion-centric long-term strategy
Get the ebook here-5 Customer Retention Strategies that Work
12. The Complete Guide to Churn Prevention & Mitigation by Amplitude
The B2B industry is always keen to reduce its customer churn- but how can you do it? Amplitude has provided an advanced churn prevention strategy to create an exceptional customer experience. Whether it's identifying customers' friction points or drop-off points, the guide provides it all.
Start your churn prevention journey by reading the complete guide here.
13. Customer Engagement: The Marketing Landscape by DMA
DMA has put together key statistics from their research study to showcase customer and marketer views of customer engagement. By understanding how consumers perceive customer engagement efforts, marketers can identify the gaps in their approach. This way, it's easier for the companies to put themselves in the consumers' shoes and engage accordingly.
Read the DMA's Customer Engagement Report.
14. The Ultimate Guide to Customer Engagement on Chat by Freshchat
This ebook by Freshchat focuses on optimizing your live chat as the go-to mode for self-service customer engagement. Live chats are excellent ways to connect with your users in real-time and solve queries. It's quick, easy, and hassle-free for customers to reach your business via live chats. And so, customers adore the live chat features.
The ebook also discusses creating a brilliant customer engagement strategy on chats and measuring performance using KPIs.
Access the ebook here.
Final Thoughts
Utilizing customer engagement to its full potential needs- personalization, consistency, and trust. The entire process is a long haul requiring resources, continuous analysis, and patience until you get results. But it is fruitful, making it impossible for companies to overlook the benefits.
For any business to attract, retain, and convert its customers, it is mandatory to create multi-channel engagement systems to achieve the desired results. To achieve this, investing in eBooks and other content assets is a great start to an optimal customer engagement strategy.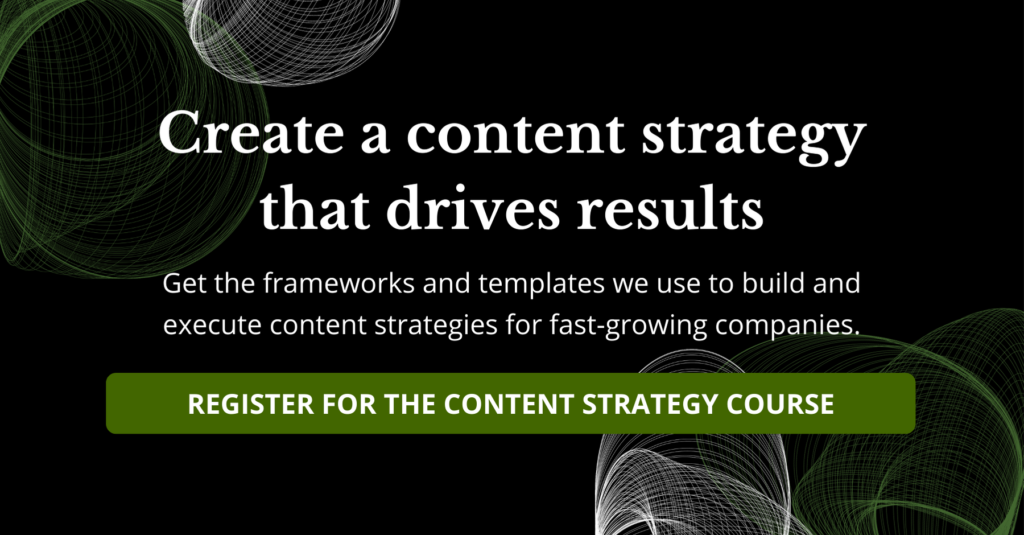 Author bio: Aditi specializes in SEO copywriting in MoEngage, combining a unique background of content marketing, blogging, and SEO to provide engaging content that drives conversions. Besides fiddling with the SaaS-y types of things (landing page conversions, insights, and tools) in the last 14 years, you can also find her open to challenges of the crochet needles and paintbrushes.