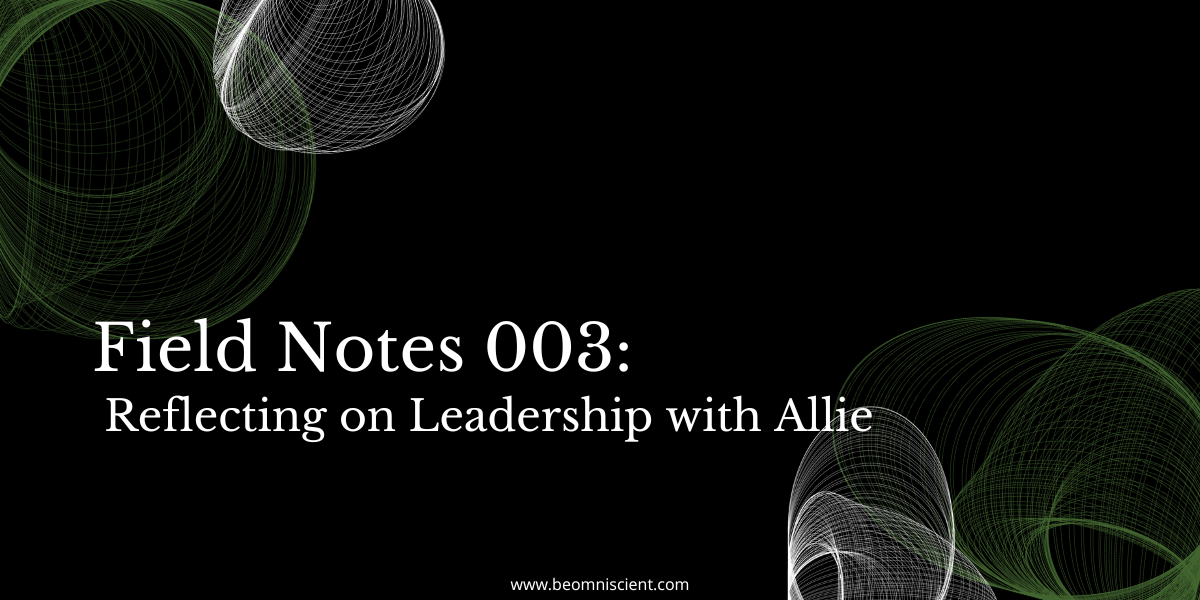 Monday was my first full-time day at Omniscient Digital. Woot!
There's nothing quite like building a living from scratch. I've learned more in the process of growing Omniscient than my entire college career, especially about leadership and management.
I went from an individual contributor at HubSpot and Shopify to a manager of managers—a super humbling transition.
We can't guide our clients to bottom-line growth without leading our agency team successfully. Here are a few lessons that have stuck with me in the process:
The most rewarding part of leadership is blending into the background
Early in my career, I never considered being a manager because I don't always enjoy being in the spotlight. It turns out management is the best fit for me because I get to give my team the spotlight instead.
Management and leadership are creating processes, removing roadblocks, and lifting people up
…not showcasing your own knowledge. This creates a unique tension between teaching and learning/keeping your skills sharp, and I'm learning that the latter is a bit more difficult to carve out time for.
Starting as an individual contributor helped me build empathy
However, I still feel the tendency to micromanage. Our industry changes every day, and what I implemented years ago as a freelance writer or at HubSpot isn't always the best course of action. There isn't one right way to do most of what we do, and seeing my team either figure it out or try applying something they've learned elsewhere is a bigger learning experience than when I was on the front lines myself.
As you replace yourself and "hire yourself out of work," the work doesn't get easier
There are new challenges every day, and some are more personal and complicated. No longer am I (only) working to grow a metric; I'm working to grow a team. I've gotta say—the latter has been incredibly rewarding.
Recommended Reads
How Price Point Influences Marketing Strategy: Janessa at dbt discusses how your company's price point(s) impact content and community strategy—and, potentially, your next career move as a marketer.
Suffering from impostor syndrome? The cure is simpler than you think: This is more for marketers than about marketing, but I found it to be a fascinating take on what many of us seem to struggle with. A must-read by Mark Ritson.
Your Guide to SERP Features and How to Win One: Snag a SERP feature like the featured snippet box or People also ask, and you'll immediately see more clicks from Google. We wrote up a guide on how to win SERP features as part of your content strategy.