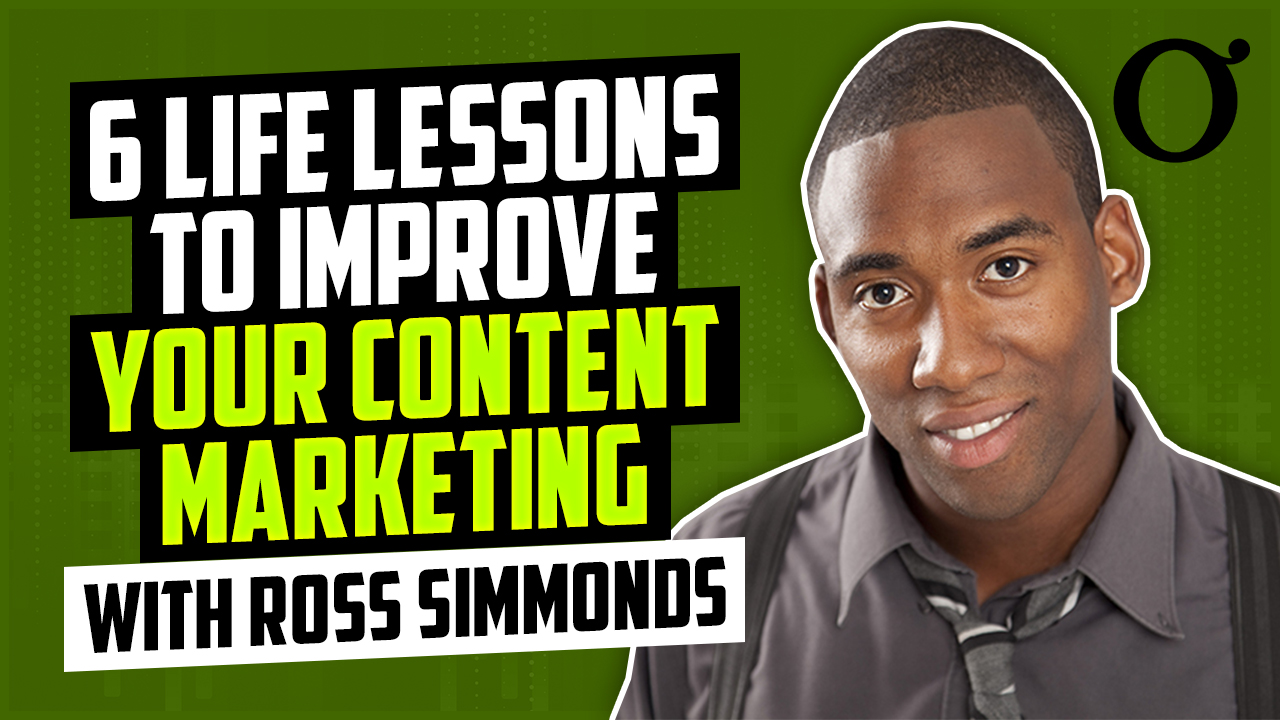 How do a grandmother's life lessons apply to business?
Ross Simmonds translates the lessons he learned as a kid into core values that help his business and team grow.
As the Founder and CEO of the content marketing agency Foundation, Ross focuses on developing others, staying curious, and driving results for his clients.
He talked to me about why it's important to embrace a mindset of abundance, hire based on values and stay true to yourself in order to succeed in both life and business.
Get the Field Notes
Weekly learnings from working on B2B content & SEO for dozens of companies.
1. Embrace a mindset of abundance
There is enough space for everyone to thrive within the same industry because every content marketer brings their own experiences, personality, and perspective to their work.
"It's easy to fall into the trap, to think, 'If everyone is here in this industry, you're going to take from me and I'm going to take from you,'" Ross said, "when in reality, if we can all elevate the entire industry, if we can elevate the profession, it increases the size of the pie. And if the pie gets bigger, then that's a win-win for everyone."
The shift happens when you stop worrying about others taking your prospective clients, and you start acting as if there is enough work to go around.
"That's a mindset that you really need to embrace long-term if you want to be successful," said Ross.
Some people may get discouraged when they see new content creators publishing similar work online. But it's important to remember that you attract a specific audience based on your voice, experience, and niche.
"You need to be okay with other people winning in their lane and in their own unique way," said Ross.
Nobody else's work can take the place of your content because nobody else is you.
2. Be okay with asking for help
When you're faced with unexpected challenges, asking for help will open the doors to creative solutions and help you go even farther in the long game.
When the pandemic hit in early 2020, Ross explained the challenges to the team and asked for ideas on how to stay afloat through this season.
"Transparency is the key to winning, in my opinion," said Ross. The team jumped into gear and came up with ideas and solutions that would help Foundation navigate the unexpected.
One of those ideas was publishing in-depth tear-downs on how other organizations were succeeding.
"The industry fell in love with them," said Ross. "The industry was obsessed."
The company was able to shift its resources thanks to the research and support from the entire team.
"By doing that and adjusting our strategy," Ross said, "we were able to connect with amazing organizations, with amazing partners and essentially grow very rapidly as a company and as a team. But if it wasn't for the team, I don't think it would have been possible. The team really stepped up in a meaningful way."
That level of vulnerability from senior leadership builds trust in an organization.
"I think you have to be okay with asking for help, even as a CEO," Ross said. "It's easy to be a CEO and think, 'Oh, I need to lead the troops into the fire, blah, blah, blah, and all of that stuff.' But at the end of the day, you're a human and you have to ask and be open to the team."
Asking for help will reveal new opportunities and showcase the strength of working together.
3. Hire based on values
Identify your company's values so you can use them as a compass when solving problems as a team.
"The people who we bring onto the team have to live and breathe our values. Our values are things like 'Bring the guac.'"
'Bring the guac' means go the extra mile. It mirrors the feeling when a restaurant gives you guac and doesn't charge you extra for it. That's a delightful surprise that we aim to mimic in every aspect of our business.
"By simply having that concept, they started to guac it up, and they started to bring a lot of guac to every engagement with every client," said Ross. "They brought guac to every interaction that they had with each other."
This single core value created space for countless positive interactions and allowed employees to take ownership of their actions.
"Those simple things make the world of a difference," said Ross.
Values that are simple, unique, and meaningful are easy to communicate and incorporate into daily routines at work.
4. Help others unlock their full potential
When you spend resources on developing others, either through your content or internally with your team, you help people succeed in their careers and their lives.
"We place a lot of emphasis on developing people," said Ross. "I don't care if somebody's at Foundation for three months. I don't care if somebody's at Foundation for three years. If the time in which you are in our energy world, we're able to help you unlock something that helps you get closer to being where you want to be, helps you become a better marketer, helps you become a better teacher, helps you become a better parent, a better partner, helps you become a better human, I'm going to die very happy."
The idea of serving others goes back to the lessons Ross learned from his grandmother.
"It's the mantra that Nanna shared. I want everyone to eat. I want everyone to win. So, they want to, and they lean into it and they show up in a major way. I think trying to facilitate that type of culture is key."
Creating a culture of encouragement, positivity and accountability is part of the legacy Ross is building at Foundation.
"If I can have that type of an impact on people through content or internally, it's a win-win," Ross said.
5. Remember to market your content
Strategically distributing your published content allows your work to go farther and grow your audience faster — it's the marketing part of content marketing.
"Our biggest differentiator is our focus on distribution," said Ross. "Over the last few years, marketers, gurus, etc., have preached so frequently about content marketing that we've forgotten the word 'marketing' at the end of content marketing, and we've solely started to just create content."
After publishing their content, companies would move on to creating more content. There weren't many resources going toward marketing that content they invested in.
"That part is so underestimated and so untapped that that's where we find our value," said Ross.
Clients come to Foundation saying their blog posts aren't gaining enough traction. But, then Ross learns that they don't have a marketing strategy to distribute their content.
"In reality, what should be happening is that content then [goes] through a distribution playbook and a distribution engine, which is something that we work with organizations on," Ross said, "but it's essentially taking those assets and spreading them into the communities and into the channels in which your audience is spending time."
Repurposing original content is a powerful way to create new assets that will resonate with your audience across various channels.
"For us, the job doesn't end when we press publish," Ross said. "We have some amazing writers who create great content, but what happens next is just as important, which is the distribution of those assets."
If you ignore the marketing part of content marketing, you're missing out on valuable ROI.
6. Stay true to who you are
Embrace your unique personality traits and quirks to set your content marketing apart from the rest of the industry.
"I definitely try to stay true to who I am, which is a black guy who grew up on hip-hop," Ross said. "I embrace that with my content. I can remember some of my blog posts. One of my early ones was, How to ensure that your headline will work, work, work, work, work, which was a play off of a Rihanna track."
When you use your personality in your content, it builds your personal brand online and makes you memorable.
"I inject that stuff into my content because it's me staying true to who I am," said Ross.
When you read something, you should know who wrote it based on the tone, word choice, rhythm, and content. It can be tempting to copy leaders in the industry, but that doesn't differentiate you to your audience.
"Try to figure it out: What is different about you? What's your different angle? What is unique about you?" said Ross. "We all have it. Just own it."
Use those unique traits to create your own voice online. That's how you'll gain traction. Ross said that it's okay to share all the different layers of your personality through your content.
"For me, I'm like an onion," Ross said. "I have lots of different layers. That's a Shrek reference. Peel back your onions and your layers of your onion, and show them to the world. It will help you go far."
Being yourself is the only way to build a relationship with your audience and, ultimately, the only way to build a business.
---
Join us for Office Hours on May 18th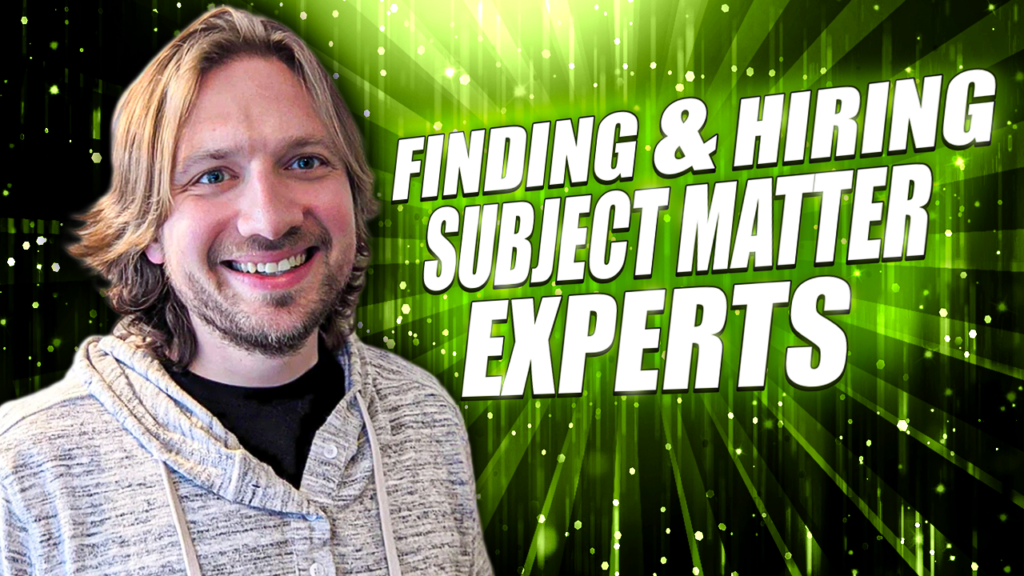 Karl Hughes started Draft.dev to help companies create authentic technical content that resonates with software developers. Karl will show you exactly how to replicate his process on:
Finding and recruiting subject matter experts and technical writers
Developing engineers within your organization to become writers
Motivating and managing creators
Paying contributors and the tax/legal implications