Results-Driven Content Marketing & SEO
Does any of this sound familiar?
You know content and SEO are important, but you haven't been able to get it right.
You've worked with freelance writers, but you don't have time to play editor or project manager.
You've published some content, but it's been sporadic and there isn't a strategy behind it.
You know you need backlinks, but it's so hard to get them.
That's where we come in.
Revenue is the end goal, not traffic.
We'll build valuable traffic to your site that will actually convert into leads and customers.
Using our barbell content strategy, we'll build a data-driven content strategy for you using search data, search intent analysis, and frameworks we've developed over years of experience in content and SEO.
What you get is a strategy that's bespoke to your audience, your business, and your goals.
CASE STUDY
How AppSumo grew organic traffic 843% and revenue from organic traffic 340%
Learn the 4-step process that grew AppSumo's organic traffic.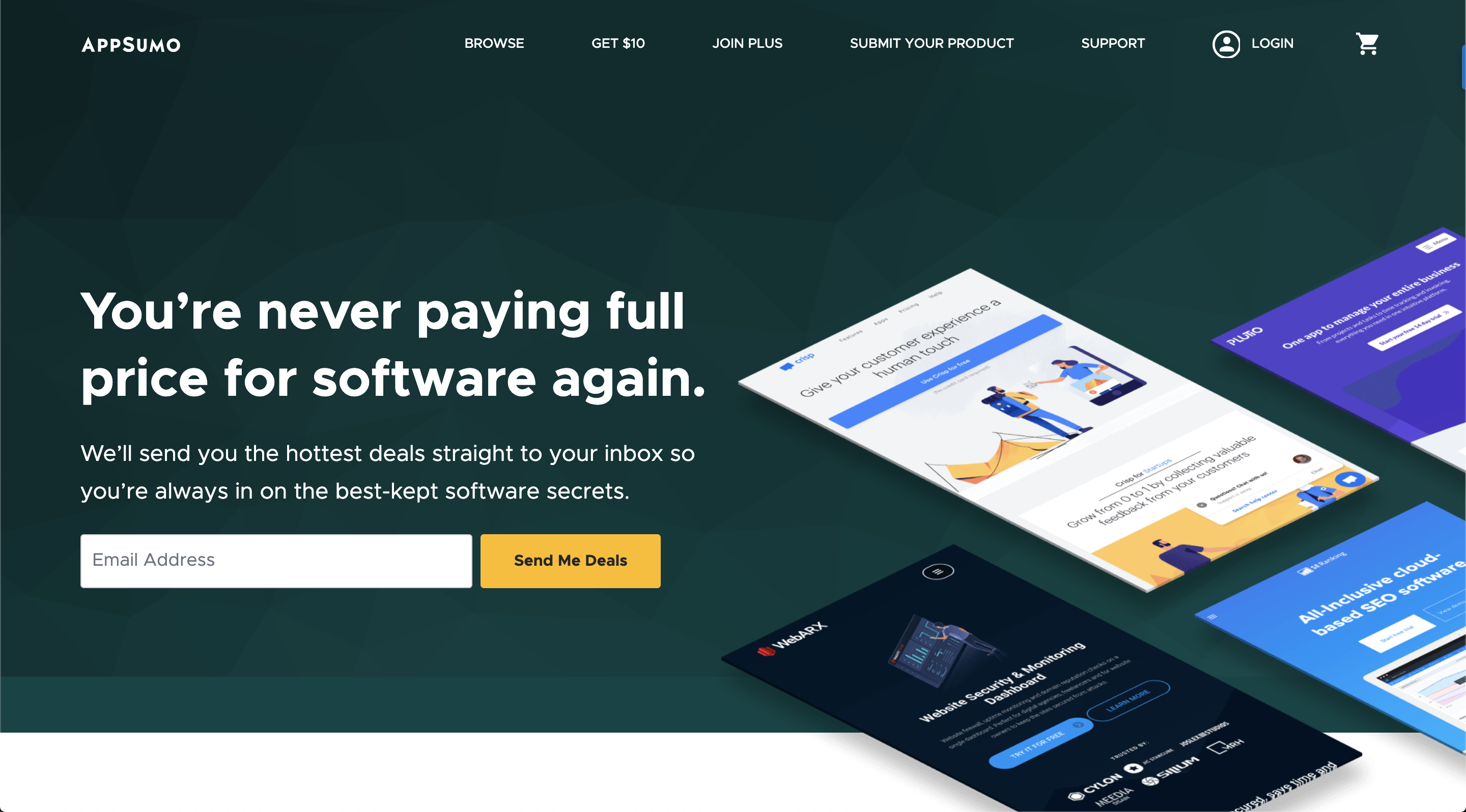 Content Strategy Development
Get a tailored Content Roadmap Report that tells you what keywords to target, what content to create, and what content to update — enough content development to fill an annual content calendar.
Our research process includes competitive research, content gap analysis, keyword exploration, product education, and customer research.
The content strategy development package starts at $10,000.
Book a strategy call and see what a full content strategy looks like.
Upon completion of the content strategy, we'll produce high-quality long-form content. We can either act as your outsourced content team or work alongside your team to accelerate content product and traffic growth.
We'll manage the entire content production process with regular progress check-ins. We'll also build backlinks with a guaranteed domain rating of 50 or high to boost your rankings.
Content production packages start at $8,000 per month.
Get a free strategy call to learn how we might work together.
Companies we've helped grow






You're ready to play the long game for sustainable growth

You're ready to invest in content and SEO for several months or years

You have an appropriate budget to fund an ongoing partnership 

You want a partner who will drive the entire content marketing strategy and look out for your business
You haven't produced any content and your site domain rating is below 30

You don't believe in the value of content marketing or SEO

You want immediate results

You want cheap content
You want a team of yes-people

"With Omniscient, we 10x'd our blog traffic and established a content strategy we're excited about that's defensible and sustainable. I'm so grateful for their continued help and support throughout this process."

Ilona Abramova

Head of Content

"Omniscient helped us kickstart our content efforts and streamlined our process. More importantly, our organic traffic has seen significant growth."

Emils Veveris

Head of Digital Growth
Let's work together
We've helped other B2B software and ecommerce businesses grow through content marketing. Wondering if we can do the same for you? 
Full-service engagements start at $8,000.