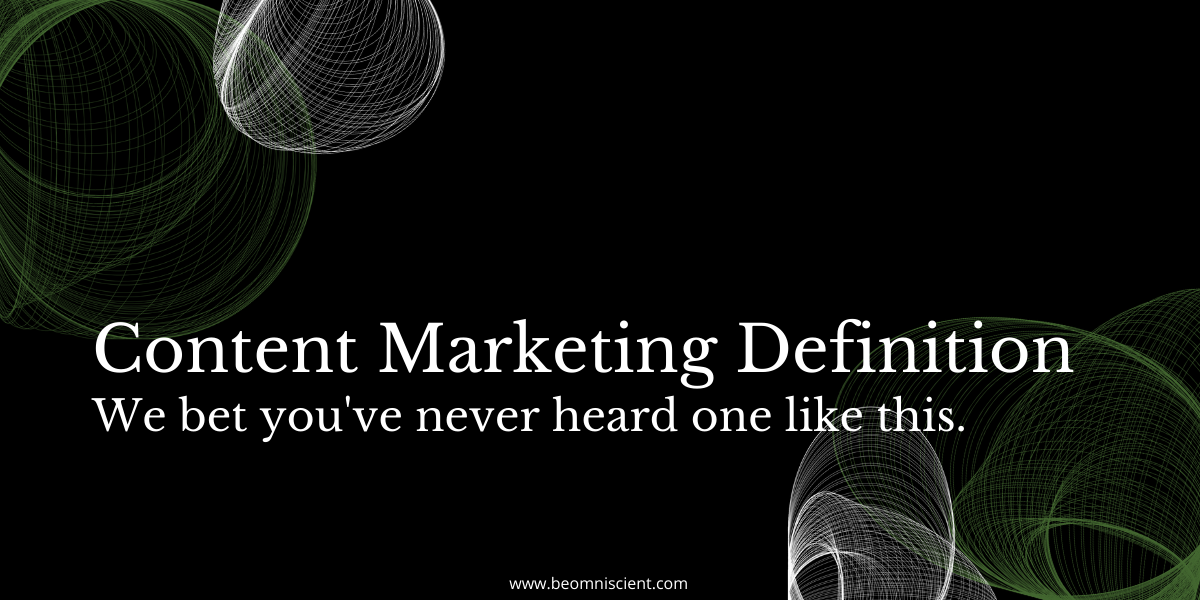 Ask 5 people the definition of content marketing, and you'll get 5 different answers and examples.
It's just the nature of the beast.
Content marketing is multifaceted, with various different building blocks and cogs that come together to make it up.
What Is Content Marketing?
The definition of content marketing can feel pretty elusive at times. Maybe you've heard one thing from one person and another thing entirely from someone else.
It's no surprise, really.
The concept of content marketing is constantly evolving, bringing new expectations and a wave of new definitions with it.
If we look at the Oxford dictionary, we get a fairly dry, straightforward description:
The core idea is that content marketing pushes content and information rather than products.
Gone are the days of one-sided billboards and suspiciously persuasive TV ads.
Instead, consumers actively seek out information that solves their pain points. This means brands are tasked with providing truly relevant and useful content that tackles the key questions and worries their buyers have.
We're all content marketing experts at Omniscient Digital, and yet even we still have differing views on the definition of content marketing:
For Alex, "content marketing is creating content (purposely loosely defined—could be blog posts, infographics, video content, whitepapers, imagery, etc.) on owned channels to drive business growth. While there are various ways to do it, when people say they're doing content marketing, they're almost always talking about writing blog posts.
You also have to separate content marketing from related marketing strategies, like social media marketing, which is creating content for non-owned channels. In essence, you're creating net new content materials in the hopes that you can attract an audience and convert them to customers."
Whereas David describes content marketing as "a marketing strategy used to grow revenue by producing valuable content for your target audience that addresses their needs and questions at each stage of the buyer's journey."
Lastly, Allie defines content marketing as "the process of creating interesting, educational, entertaining content for the purpose of building trust with an audience and encouraging them to move further down the content marketing funnel via engagement and conversions."
How Content Marketing Fits into the Marketing Ecosystem
Content marketing fits under the "marketing" umbrella in every sense.
It actually fuels most other marketing efforts as they all need content in one way or another.
To get social media marketing right, you have to know what information your audience wants to see. To succeed in your SEO efforts, you need to publish high-quality content. Inbound marketing to generate leads relies on valuable content. Even PPC campaigns need great content on their accompanying landing pages to drive conversions and encourage consumers to sign up.
The biggest mistake content marketers make is thinking content marketing is limited to top-of-the-funnel (TOFU) efforts and blog posts. However, content marketing spans the entire customer journey, serving the right content at just the right time.
It's not just about raising brand awareness and driving traffic, it's ultimately about creating an ecosystem of valuable content that impacts your bottom line.
Real-Life Content Marketing Examples
1. Canva's Tutorial Resources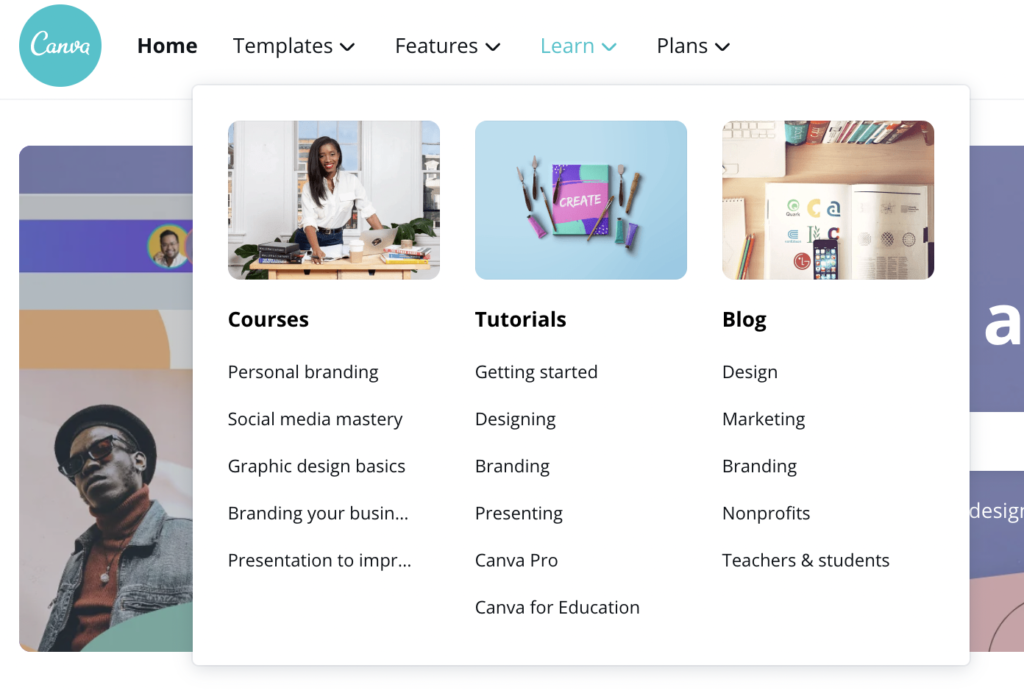 Canva provides an extensive collection of courses, tutorials, and guides for users to learn about design and branding. The blog attracts TOFU visitors, while the in-depth courses and tutorials are geared towards consumers further through the funnel.
2. Intercom's User Community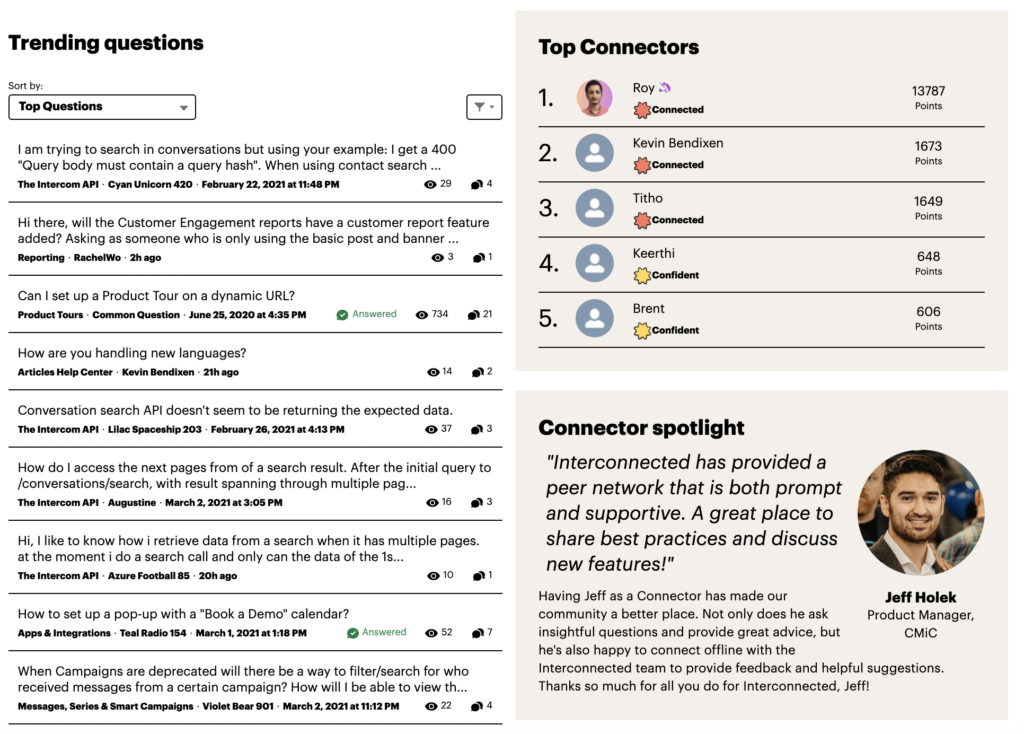 As well as blogging, a resources portal, webinars, and a dedicated help center, Intercom also hosts a community forum where consumers can get their questions answered.
3. Omniscient Digital's Full-Funnel Strategy

This list wouldn't be complete without a nod to our own content marketing strategy. Guides and templates help tackle key problems marketers face, while our blog, case studies, and podcast attract TOFU visitors.
4. Investopedia's Go-To Resources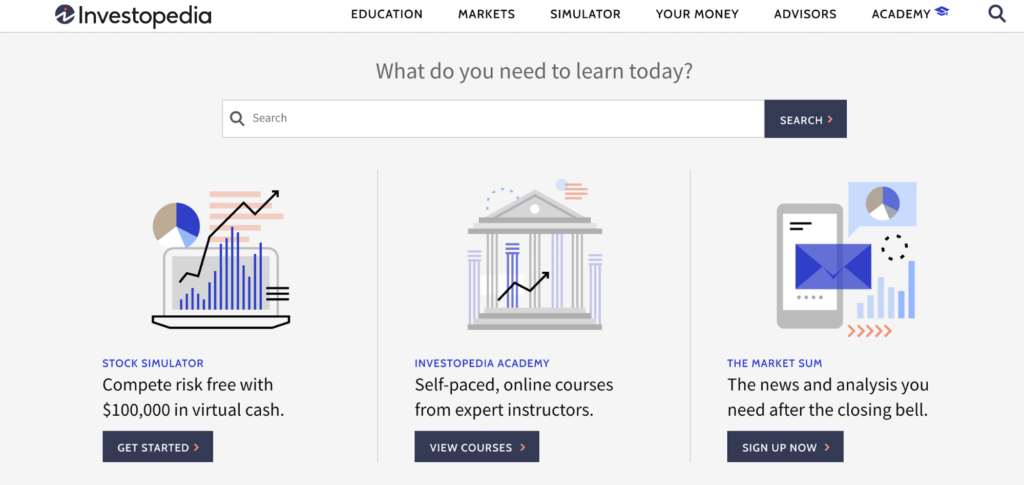 Investopedia has made itself the go-to resource for investing and stocks through online courses, daily bulletins, a stock simulator, and short articles that answer the key questions investors might have.
Here are 10 more exciting examples of content marketing to inspire your strategy.
How to Explain Content Marketing to Anyone
Content marketing isn't new.
But, since the rise of the internet and the explosion of digital marketing opportunities, it's been thrust into the limelight.
If you've ever tried to describe it to a non-content person, chances are you were met with a blank stare (we've been there). Instead of trying to explain it from a top-level perspective, think about how non-content people consume content.
Maybe they have a favorite magazine they devour every Sunday. Perhaps they follow a blog for weekly recipe ideas. Or, maybe they spend hours scrolling through TikTok videos of makeup trends. Often, these pieces of content are vessels brands use to capture new buyers.
These people might not realize that the piece of content they love is linked to a brand—and that's the whole point. Content marketing isn't about the brand, your product, or your services. It's about your audience, what they care about, and where they look for information.
How Content Marketing Has Changed Over Time
Content marketing has been around for centuries.
Benjamin Franklin's yearly Poor Richard's Almanack was published to promote his printing business in 1732. In 1801, Librairie Galignani opened a reading room and started publishing articles from influential authors and books to bring people to its bookstore.
The evolution of technology and the means to create other types of content besides newspapers has seen the range of content marketing techniques explode.
The way we interact online is forever in flux, different platforms become popular at different times, and we learn to expect specific types of content from the brands we love.
In 2011, something groundbreaking happened.
Google's Zero Moment of Truth (ZMOT) study found that 88% of shoppers research a product before buying it— hence the need for SEO. Ranking for relevant keywords became crucial for brands that wanted to stand out and build their online presence.
It was around this time that Google switched up its algorithm to discourage keyword stuffing, forcing brands to really consider the content they were putting out there. The search engine mega-giant was keen to provide positive, helpful online experiences and placed a heavy emphasis on meaningful content.
And then there was social media, which brought content to consumers rather than the other way around. It's forged the way for shareable, attention-grabbing content that's easy and fun to share across social media platforms, whether that's Facebook, Instagram, or LinkedIn.
The Benefits of Content Marketing
The content marketing definition might seem elusive, but its benefits are very clear:
Drive Traffic: Keyword research and SEO efforts push brands to the top of SERPs to bring in new visitors.
Build Trust: High-quality content that answers consumers' key questions instills confidence and credibility.
Generate Sales: Populating the sales funnel with valuable content that works to push consumers to the next step improves conversion rates and sales figures.
Increase Online Presence: Consumers will actively share great content to grow your reach organically with the right people.
Educate Consumers: Excellent content helps potential buyers learn about your products and why they might need them.
The Biggest Content Marketing Challenges You're Up Against
Content marketing isn't just about creating content.
It involves understanding your potential customers, identifying their pain points, and finding the expertise and resources to make sure your content is the best it can be.
As such, many marketers find themselves facing an endless track of hurdles when establishing their content marketing efforts.
1. Understanding Audience Needs
Knowing what makes your audience tick and what they need the most help with is the core of most content marketing campaigns. Try and guess, and you'll end up missing the mark and failing to connect with the people you want to connect with.
Overcome This Challenge: Understanding your audience goes deeper than simple demographics. Survey your audience, interview your best customers, and listen to the questions they're asking on social media and relevant forums. The information you gather from this research will form the crux of your content creation.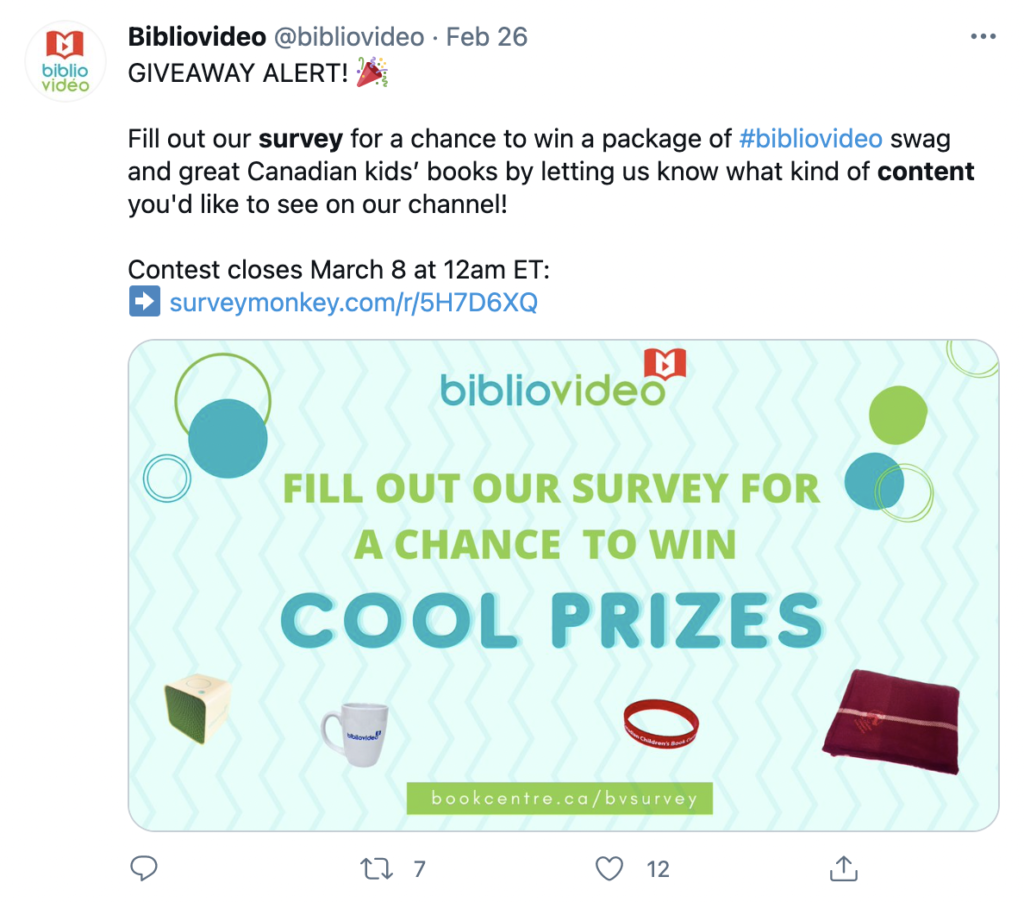 2. Consistency
To see results from your content marketing efforts, you have to be consistent. Publishing a blog post every couple of months when you remember isn't enough, nor is haphazardly posting on social media on a Friday afternoon.
Overcome This Challenge: Create a consistent content schedule that outlines what and when you're going to post. Planning well in advance will ensure you have to time create high-quality content that continues to perform well.
3. Producing First-Rate Content
There's enough content out there for a lifetime, which is why it's crucial to make yours the best it can be. But finding the resources and expertise to ensure your content is hitting all the points it should be is hard.
Overcome This Challenge: Find expert freelancers or a content team who can spend the time crafting amazing pieces for your audience. If you plan on doing it yourself, create a process for each piece before it gets published.
Our Omniscient-Certified Writer Database features the best freelance writers we know, all of whom we've worked with and can personally vouch for. Download it now.
4. Measuring ROI
Measuring the return on your content isn't easy. There are tons of metrics to consider, and then there's the task of figuring out what to actually do with those metrics.
Overcome This Challenge: Set solid goals for your content before you begin and track metrics that will help reach those goals. For example, if you've created a guide to capture downloads, track conversion rates over a set period of time and always carry out optimization.
5. Choosing the Right Content Channels
You don't have to be everywhere at once, but picking the channels you're going to push relevant content on is often a sticking point for marketers.
Overcome This Challenge: Determine which platforms your audience is hanging out on the most and which content formats suit your products best. This will become clear when you carry out audience research to better understand your buyers.
Putting Content Marketing Into Practice
At the end of the day, the definition of content marketing doesn't really matter as long as you're doing something to provide your audience with valuable information throughout the buying cycle.
If you haven't started implementing a content marketing strategy (perhaps because you don't really know what it entails), you're not alone. But, there's no time like the present to get started.
Our content strategy course shows you everything you need to know to plan, create, and execute a successful content marketing strategy.