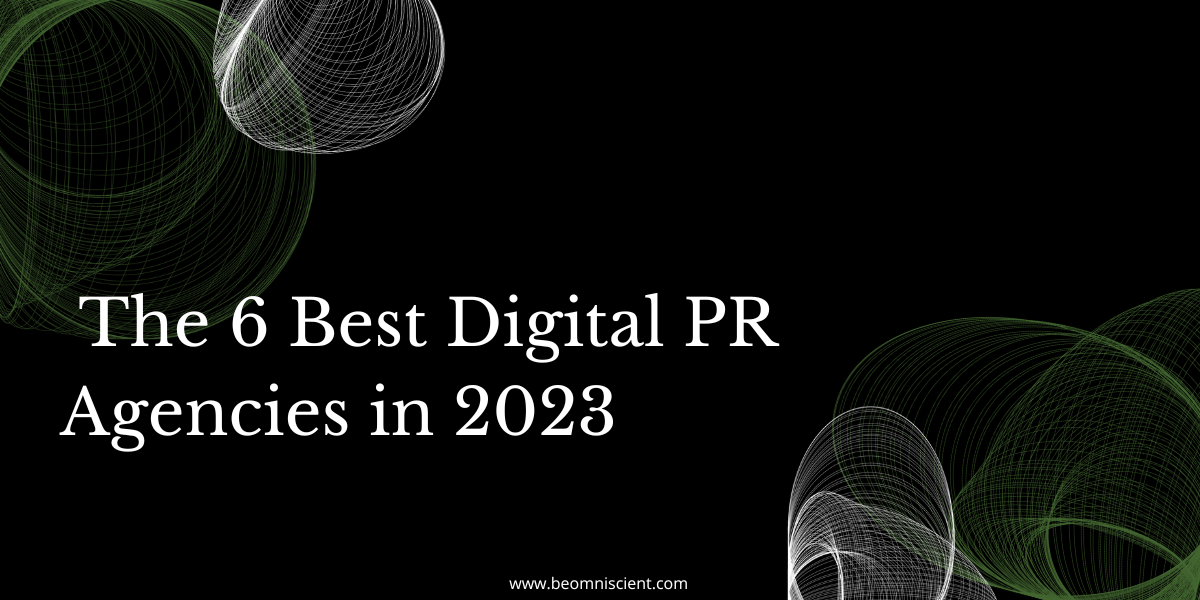 Digital PR — essentially the activation of public relations activities in an online environment — can be a huge lever in your overall digital marketing strategy.
In the context of SEO, of course backlinks matter for your search engine rankings.
Digital PR takes this idea and expounds upon it, leveraging social media, content creation, and traditional PR campaigns to drive links, awareness, and revenue.
While many companies will eventually shift to in-house public relationship, leveraging an agency to either build the foundations or supplement your existing resources (and relationships) can be incredibly valuable.
In this post, I'll break down what to look for in a digital PR agency and outline the 6 best agencies to consider.
How to Evaluation a Digital PR Agency
Not all digital PR agencies are cut from the same cloth.
Depending on your goals, budget, and in-house resources, you may want to index more or less on one of these dimensions. But when evaluating digital PR services, keep these in mind:
Specialization
Industry and network
Process and frameworks
Results and case studies
Cost and scale
Specialization
When looking for a digital PR agency, consider the services they offer and whether they align with your goals.
A full-service digital PR agency will typically provide services such as content creation, media relations, influencer marketing, search engine optimization (SEO), social media management, email marketing, website design and development, and crisis communications.
Additionally, some agencies may have additional services such as branding or market research that can help you better understand your target audience.
Some full service digital marketing agencies might have the capabilities to do digital PR, but don't specialize in it. Therefore, it's often looked at as an afterthought and sort of stapled onto their core services.
I'd advise against going with a broad full-service agency and instead try to someone who lives and breathes this stuff.
Industry and network
While many agencies will have a generalist approach, which is fine if that's what you're looking for.
But if you're in a competitive industry or just want to take your digital PR strategy up a notch, make sure the agency understands the nuances of your sector and has relationships within it.
This could include journalists who they have worked with in the past, influencers that can help amplify campaigns and visual content creators who understand your brand.
Process and frameworks
It's also important to consider an agency's level of experience.
An experienced digital PR agency should have a portfolio that showcases successful projects they've completed in the past.
In addition to this portfolio, ask for references from past clients who can vouch for their work or even interview potential candidates before making a hiring decision.
Finally, make sure the chosen agency has access to up-to-date technologies and tools necessary to effectively manage your campaigns.
Results and case studies
The most important factor when choosing a digital PR agency is proof of results.
Ask potential agencies about their approach towards measuring success; do they use analytics or data-driven methods?
This will give you an idea of how successful their campaigns have been in achieving tangible results such as increased visibility or engagement on social media platforms like Twitter or Instagram.
It's also important to know if they have any experience working with similar companies or industries; this could help you determine whether their strategies would be effective for your business specifically.
Cost and scale
Finally, consider the cost and scale of services offered by the digital PR agency.
Do they offer a package that fits your budget? Do they have the capacity to handle larger projects or multiple campaigns at once? Do they charge by placements and media coverage generated or on retainer?
Obviously, budget is a consideration, but I'll say this: you get what you pay for.
Digital public relations is an especially fraught space with many agencies building really crappy links from essentially PBNs and spammy sites. Not only is this a waste of money, but it genuinely might hurt your website traffic, reputation, and revenue. Not a hole you want to dig yourself out of.
The 6 Best Digital PR Agencies in 2023
Omniscient Digital
Digital Olympus
Reporter Outreach
Shout Bravo
Dofollow.io
Userp
1. Omniscient Digital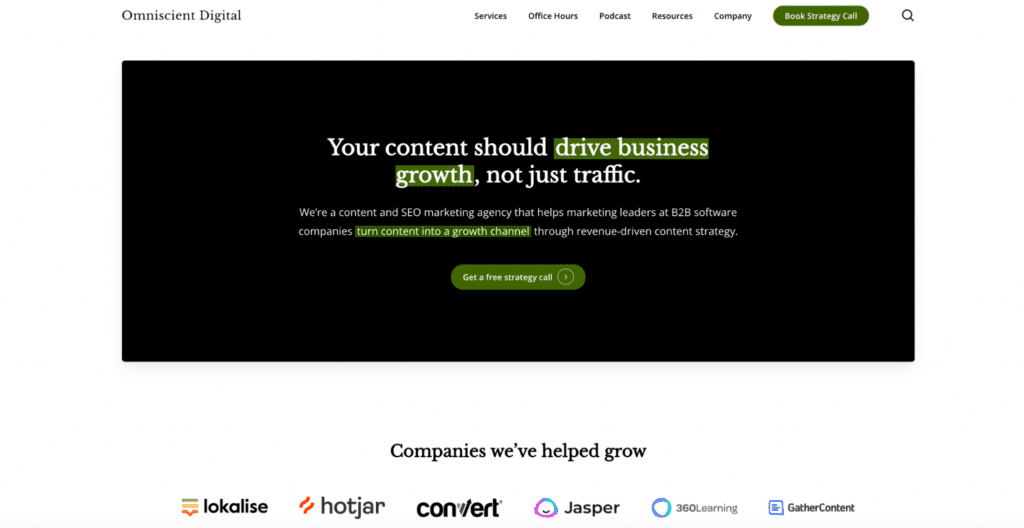 Omniscient Digital (hello! I'm the co-founder) is a premium content marketing & SEO agency.
We don't look at link building, media strategy, or any mediums for distribution in isolation; it's all part of a composite strategy to drive business results.
Omniscient Digital works with B2B software companies of all sizes — from startup to scale up to public companies — to turn content into a growth channel.
Services include content marketing strategy, content writing and production, content repurposing and social media marketing, link building and digital PR, content optimization, and content attribution and analytics.
The founders of Omniscient Digital – myself, David Ly Khim, and Allie Decker – met while working at HubSpot. David and I came from a growth background and Allie came from a content background, and we've built our consultancy on the strengths and experiences of the founders.
In addition to offering digital public relations to clients, we also take our own medicine.
In addition to our own podcast, we're also constantly featured on other guest podcasts and media outlets.
We run internal marketing campaigns to land placements in tons of top publications (increasing our domain authority, which allows us to rank for content like this).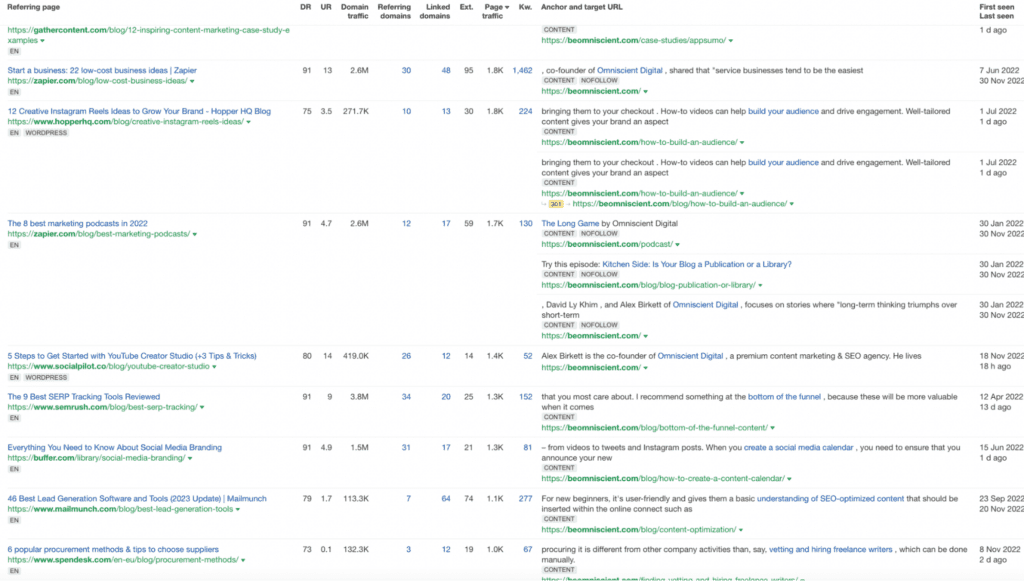 Key case studies to check out include Jasper, AppSumo, and GatherContent.
Pricing is based on scope and complexity, but generally the minimum engagement starts at $8,000 per month.
If you want to drive organic traffic while also improving your business metrics, shoot us a note.
2. Digital Olympus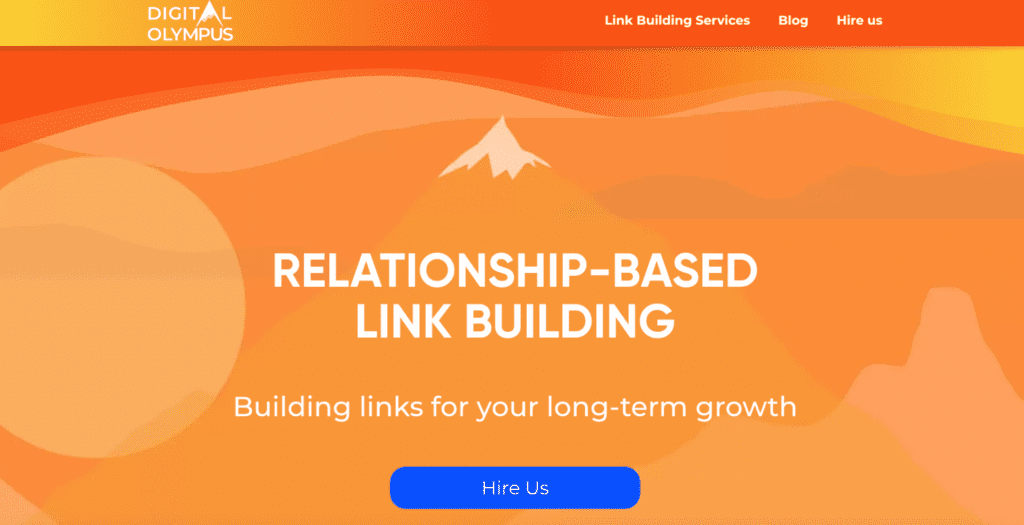 Digital Olympus is one of my favorite pure online PR firms.
They're one of the best in the business at link building – the specific technique they're famous for is "relationship-based link building," which includes guest posting and connecting with tons of influencers and bloggers in a niche to cast a wide net of placement opportunities.
Some of their clients include G2, Edx, and Credo.
I've worked with Digital Olympus in the past and it's always been a pleasure. They're professional, affordable, and effective.
While they don't list pricing on their site, they do say it's based on domain authority. So the higher the domain authority, the costlier the link (and I think they price on a per-link basis, so you can scale up and down as necessary).
It appears they primarily work with B2B brands.
3. Reporter Outreach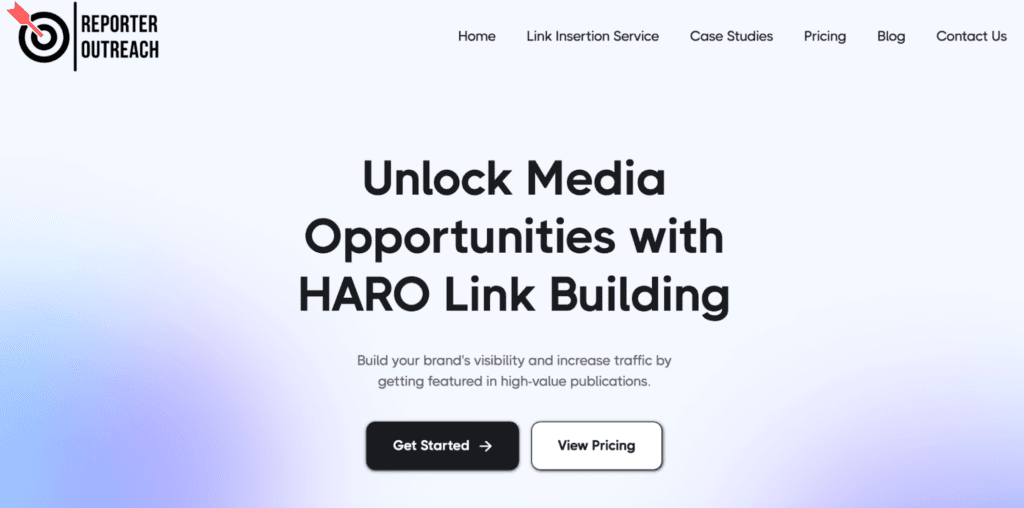 Reporter Outreach has a very specific niche. They focus on HARO link building.
HARO is an awesome service that's been around for a minute. Essentially, reporters can send out a query or request for quotes from experts. Say you've got a journalist writing a story about ecommerce trends during Black Friday.
Then, you, as an expert, can reach out and connect with the journalist to get a quote.
At scale, this can help you establish an online presence from scratch. After all, it's a win/win in many cases; the journalist gets a better story, and you get exposure and a backlinks.
Reporter Outreach offers both HARO link building as well as regular link placements.
They price on a per-link basis, starting at $350 per link for 40+ domain rating sites.
They've got a stack of case studies available on their website for clients across different industries, from fitness publications to technical software solutions.
4. Shout Bravo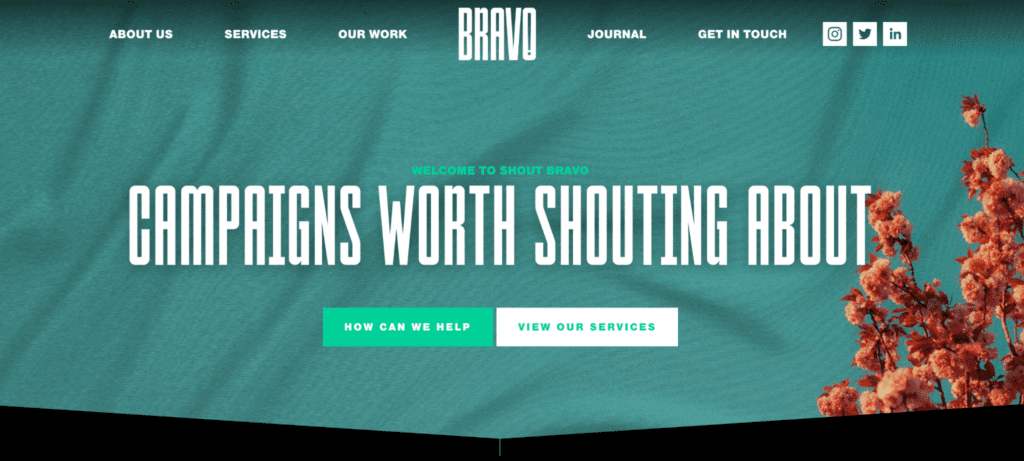 Shout Bravo is a digital PR agency that specializes in influencer marketing, content creation, and media relations.
They offer a variety of services including social media campaigns, email outreach, press releases, digital advertising, interactive content, and more. Their team has experience working with clients in industries such as healthcare, technology, fashion, finance, entertainment and more.
Their case studies range from Altitude Ski School to MoneyPennyUS and more. A broad swath of clients across industries.
Shout Bravo is one of the many digital agencies that does not list pricing on their website; you gotta reach out and see.
5. Dofollow.io
Dofollow.io is a – you guessed it – digital PR firm!
But as their name suggests, they're all about the backlinks baby.
You can also tell by their .io domain that they work with a lot of software companies.
And they run a solid operation. On their website, they state that their average domain rating on a link is 83. That's excellent.
They also have a stunning array of logos on their website, including Zapier, HubSpot, and Bloomberg. Not bad.
For pricing, they're fairly straightforward and transparent. Engagements start a minimum spend of $3000 per month, and their pricing is based on a credit system.
Basically, you get a number of credits, and whenever they build a link, the price for that link is deducted from your credit.
Each individual link is priced based on Ahref's Domain Rating (DR) of the linking domain. The stronger the domain (the higher the DR), the costlier the link.
6. Userp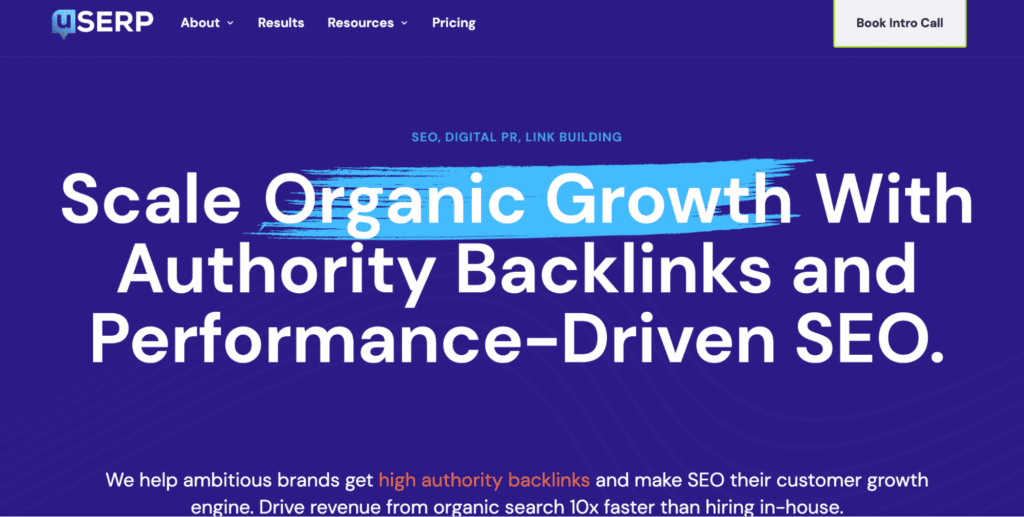 Userp is a cleverly named SEO, digital PR, and link building firm.
They primarily work with B2B brands, but their client list includes several content websites, affiliate websites, and a few agencies and plugins as well.
As for results, their Monday.com case study is a home run. Huge scope and huge goals, driven by SEO and link building.
The team is great. I interviewed Jeremy Moser, the co-founder, on the podcast a while back and it was one of my favorite conversations (we actually joked about the name "digital PR" being a sort of fancy way to say "link building"). 
For pricing, they're on the expensive end. Startup package starts at $7,500/mo, but they do offer a minimum DR of 60.
Conclusion
Here's my opinion: digital PR as a standalone isn't effective. It needs to map towards your goals and be an input towards a revenue generating content and marketing program.
That said, it's HARD to generate great links with consistency. Especially nowadays, where SEO is incredibly competitive and it's getting harder and harder to beat the incumbents.
This is one service I've found it's incredibly hard to build out in-house. So it makes total sense to hire an agency; they already have the relationships and processes in place.
Just make sure you hire an agency that has experience in your niche, has a proven track record of driving results, and doesn't charge you for a bunch of spammy links that end up hurting your website.